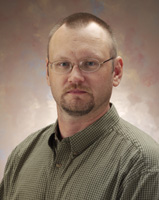 I'm just a guy who likes talking about guns. I try to learn what I can and pass that information to people who care
Jackson, WI (PRWEB) January 22, 2013
Delta Defense, LLC recently announced the resignation of Kathy Jackson, editor of Concealed Carry Magazine, and appointed Kevin Michalowski as her replacement.
Michalowski wore the senior editor hat at F+W Publication's Gun Digest for 15 years. Though he began his career as a newspaper columnist, Michalowski realized that his principles were more important than his career. He wrote about his reporter days in his farewell column at Gun Digest in October 2012, "Back then I was a fresh-faced newspaper columnist who realized my right-wing mindset would never serve me well in the newsroom of a metropolitan daily."
During his stint at Gun Digest, Michalowski also penned several books. Some titles are the Gun Digest Book of Sporting Shotguns, Guns for Personal Defense, and the Gun Digest Book of Sporting Shotguns. Michalowski has also written for Bowhunters' Digest, and was also a frequent contributor at Delta's USConcealedCarry.com.
Michalowski said, "I'm just a guy who likes talking about guns. I try to learn what I can and pass that information to people who care. What writer could ask for anything more?" He's also an avid outdoorsman and has been a Reserve Deputy for the Waupaca County Sheriff's Department for the past 7 years.
Under his guidance, Concealed Carry Magazine is undergoing a transformation. And Delta Defense CEO, Tim Schmidt, wrote in his kick-off announcement, "You're about to get access to training, reviews, and tips from our nation's leading experts on self-defense and concealed carry delivered straight to your doorstep."
This newest version of Concealed Carry Magazine, which has more than 60,000 subscribers, got the ball rolling with a contest in which new subscribers were eligible to win one of four concealed carry handguns – the Sig Sauer P220, the Khar PM45, the H&K USP Compact 9mm, or the Kimber Ultra Carry. The contest ended on January 15. Winners will be announced on February 1, 2013.
About Delta Defense, LLC:
Delta Defense LLC, founded in 2004, has as its mission to support and educate those interested in concealed carry. It produces a print magazine, an online membership site, a private members-only concealed carry forum, and a nationally syndicated radio program—Armed American Radio.