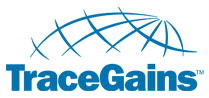 "This is the biggest overhaul of food safety standards in the U.S. since 1938," says Sanchez. "Rules from the FDA had been long delayed, and were eagerly being anticipated by stakeholders in all sectors of the food industry."
Westminster, CO (PRWEB) January 23, 2013
February 13, 2013; 12:00 pm – 1:00 pm EST
To register for this webinar click here
On February 13, 2013, TraceGains Inc., a full-service compliance, and regulatory document management service provider based in Westminster, CO, will host a free webinar entitled "Automated Compliance with FSMA Record Keeping Requirements." The webinar will feature Marc Sanchez, attorney & regulatory consultant at Atlanta-based In-house Counsel and Consultants, LLC, and TraceGains President and CEO Gary Nowacki.
Sanchez is considered a leading voice in understanding the Food Safety Modernization Act (FSMA), which has fundamentally changed food law in the U.S. He has done interviews and contributed numerous articles related to this subject to the Washington Post, Huffington Post, and other publications.
"This is the biggest overhaul of food safety standards in the U.S. since 1938," says Sanchez. "Rules from the FDA had been long delayed, and were eagerly being anticipated by stakeholders in all sectors of the food industry."
Two rules have been published so far: the Produce Safety Rule, and the Preventive Controls, or HARPC, Rule. Seven rules are expected overall.
The Produce Safety Rule shifts the landscape for industry to such a degree that the FDA admitted it would be difficult to estimate cost of compliance, at least for the time being. Meanwhile, the Preventive Standards Rule places all food facilities, no matter the size or scope, on an equal playing field in regard to implementing a HACCP-style food safety plan.
The TraceGains webinar will also include the following topics:
•How producers are automating the request and collection of FSMA compliance data from their suppliers
•Comment period and compliance dates
•Exemptions
•Food safety plans: who can write one for your facility?
•Enforcement issues
•Recall plans
•Produce Safety Rule: water, soil, employee hygiene and other aspects
For more information, please contact Marc Simony, Marketing Director, TraceGains Inc., at: pr(at)tracegains(dot)com; 720-465-9400.
In-house Counsel & Consultants LLC is based in Atlanta, GA, and advises clients on the regulatory requirements and strategic corporate considerations that affect the import, distribution and export of FDA-regulated products. The firm utilizes a cost-effective model of adding a contact in-house attorney to small and mid-sized companies to provide expert counsel on a short and long-term basis. It currently serves clients across the US, EU, China, and the Middle East.
TraceGains Inc. delivers full-service supplier, compliance, and regulatory document management solutions for quality, purchasing, product development, and other departments at food manufacturers and food processors. Unlike manual, ERP, or traditional document systems, TraceGains extracts data from documents and automatically takes action. TraceGains is proven to empower people to quickly solve problems, speed internal and external audits, and accelerate continuous product improvement.