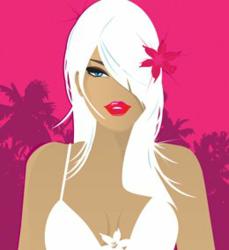 VectorStock is regarded as one of the leading vector graphic image providers...
(PRWEB) January 22, 2013
As the classic saying goes; a picture speaks 1,000 words. This popular phrase still rings through today and brings up the importance of using high quality images. VectorStock is regarded as one of the leading vector graphic image providers and offers a wide range of vector images on their website http://www.vectorstock.com. The vector images range within diverse categories including animals, wildlife, backgrounds, textures, beauty, fashion, religion, patterns, music, technology and many more. VectorStock Images can be downloaded in different forms including ESP, Ai, PDF and High Res JPG.
VectorStock images are known for their clarity and diverse image selection. VectorStock is proud to accept art work and images from members of the public. For artists who are looking to sell their work on VectorStock they must sign up and submit a JPEG preview of a vector design. It is then reviewed by the VectorStock inspector to see if it is suitable and meets the criteria to become part of the VectorStock image library. If an artist's work is selected they will receive 25% of the proceeds for each file downloaded to start out and can work their way up to platinum status which receives up to 45% of the proceeds.
VectorStock respects all artists and their work and has a strict copyright policy. Illustrations of logos, trademarks, product designs, transport companies or branded vehicles, another artist's artwork, documents, copies illustrations, any government or military property, trademarked buildings or monuments and landmarks are prohibited from being submitted as content. This guideline list represents VectorStock's high standards and ethical policies.
Images and vector clipart on VectorStock are priced within four different brackets that are passed on the details and colours used in each image. Trace, path quality and subject matter also have some influence in the pricing details.
Each vector image submitted is checked individually by an experienced graphic designer and each design undergoes an intense review process that can last from a couple days up to a couple weeks even though the standard time for images to be approved and activated is a quick 48 hours. There is tough competition to become a VectorStock artists and the team of graphic design gurus suggest that if an artist's work is not accepted, one should browse through the high selling vector images to see what is in high demand at the time. In addition to submitting images VectorStock also uploads the metadata and title of the artist's choice.