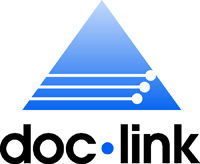 Laguna Hills, CA (PRWEB) January 22, 2013
Altec Products, Inc., a leading provider of integrated document management and workflow solutions, announced today their participation in the Epicor® Virtual User Summit to be held on Wednesday, January 23, 2013, with the on–demand Event running through April 22, 2013. Epicor ERP users can attend virtual sessions on relevant business topics addressed by the Epicor ERP team. Customers can also choose to hear from industry experts like Altec - providing the experience of over a decade of partnership with Epicor and expertise in Epicor integrated document management solutions. Altec will demonstrate the power of creating and electronically capturing documents, as well as automating business processes throughout the enterprise – such as Accounts Payable, Accounts Receivable, Human Resources and Sales Order Processing.
These Virtual Summits are a popular, convenient venue for Epicor clients around the world to network with peers, industry experts and the Epicor team. Epicor has designed event areas such as the Solutions Hall, The Resource Center and the Networking Lounge for a variety of customer experiences. Online chatting, valuable Q and A time, and networking with other users at the convenience of the desktop without travel, makes this a forum that brings value and adds customer satisfaction through opportunities for enhanced communication.
At their virtual booth in the Solutions Hall, Altec will manage forum discussions and chats and provide content and links to their social media sites. They will also demonstrate the benefits of the Smart Form Toolkit that provides the ability to configure Smart Forms for processing or creating new documents. Smart Forms are electronic forms that are configurable, easy to use, and can extend to any department and any process. These customizable windows can be used to create, index and retrieve documents, as well as structure business processes.
Mark Ford, CEO, Altec stated, "Our 20 year relationship with Epicor has created a unique customer intimacy that allows us as Alliance Partners to prepare for the document visibility demands of growing, successful companies. For business executives to make sound decisions, financial and sales information needs to be electronically archived and easily accessible. Document management is that tool, and Epicor has embraced a proactive strategy to meet their customers' needs and stay ahead of the game."
To Register for the Epicor Virtual End User Summit
About Altec
Altec is a leading provider of Integrated Document Management (IDM) solutions to mid-market companies. For more than 25 years, Altec has provided a wide range of accounting-centric paper to paperless solutions including its flagship product, doc-link™, which enables companies to capture, archive, workflow and route structured and unstructured documents to customers, employees and vendors. Altec's comprehensive solutions include IDM, output management, MICR check disbursement and paper documents that serve more than 13,000 customers worldwide. Altec enjoys strong, collaborative partnerships with ERP solution providers like Epicor Software to provide the most comprehensive, integrated enterprise document management solutions. Altec delivers its IDM solutions through a global network of authorized partners in more than 60 countries throughout the Americas, EMEA and Asia Pacific. Visit Altec at http://www.altec-inc.com, or call April Blankenship at 1-800-997-9921.
Epicor is a registered trademark of Epicor Software Corporation. Other trademarks referenced are the property of their respective owners.
####