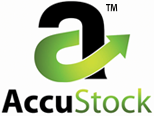 How to Make Money Day Trading" and How the Stock Market Works!
Newport Beach, CA (PRWEB) January 23, 2013
Revolutionary New "Boyer Wave™" Day Trading System created by AccuStock.com & Dennis Boyer, Ph.D. Teaches Students Simple Trading Setups for Making Sizable Profits. This Proprietary training course teaches students "How to Make Money Day Trading" and how the Stock Market works. Unlike with other so-called "systems", Dennis's setups are crystal clear and 100% objective. There is no guesswork. In his words, "When they appear, it's like seeing that historic gold coin wash up on the shore. They jump out and after a bit of practice become second nature. It's truly phenomenal how easy it is to spot these and how consistently they pay off. But it's not magic. I have spent years perfecting this system. My purpose has always been to make it as simple as possible so that anyone can do it."
About Accustock™ and The Boyer Wave™
Dennis says that knowing his simple system "is like finding free money. It's like that white gleaming golf ball sitting only inches from the hole, or spotting a valuable collector's item at a garage sale—you know its true worth is hundreds of thousands more than the owner is asking and everyone else is just passing it by—and now it's yours!"
Have you ever looked at market price charts and said, "There are patterns there—I just know it. I just wish I could find them." Dennis has found these simple and ever-repeating patterns. He dubs this market heartbeat the "Boyer Wave™", and is excited about teaching it to students at AccuStock.com. Dennis says that his discovery, the "'Boyer Wave™' is a 7-part, ever-repeating 'rhythm' or 'pattern' ; it is the DNA, the 'double helix', even the 'holy grail' of market price action. Once our students learn this 'Wave' action, they will then be able to identify trades, even where they've never before even looked for them."
"Learning the Boyer Wave," Dennis says, "is like owning a personal 'tides table' of price movement, providing the foreknowledge of the precise places at which market prices ebb and flow."
Is the Boyer Wave™ complex? Not very, as Boyer Wave™ pivot points are identified using just one simple indicator, which he teaches his students all about. A proper reading of this indicator (plus a few nuances here and there that he teaches), combined with two basic candlestick price bar patterns (hammers and engulfing bars) equips students with all the information they will need to make consistent and potentially sizable daily profits.
Recognizing that other "day trading systems" were horrifically convoluted and daunting, not to mention largely ineffective, he embarked 16 years ago on a quest not only to become a successful day trader himself, but more importantly to him, to create an educational system that would make profitable day trading accessible to everyone. Dennis succeeded and unabashedly states that the greatest value of his AccuStock.com™ day trading system is its "elegant simplicity".
What makes the AccuStock.com™ system unique?
1. Trading setups are so simple that anyone can make money using them
2. Setups are clear and completely objective—there is no guesswork or "interpretation" of complex charts
3. Profits are made consistently on a daily basis
4. There are on average at least ten trades per day (per market traded)
5. Trades are successful 85%-90%+ of the time
6. Trades are quick, generally 1-5 minutes in and out
7. Risk is kept to an absolute minimum
Dennis teaches all courses himself and provides substantial one-on-one follow-up support and coaching. On top of that, results are guaranteed* or your money back. It just doesn't get any better than this.
Testimonials
"Learning to trade has always been a challenging task for me. I have tried several other training programs with. What I like and appreciate about Dennis and the way he trains is that he goes at your pace, and the sessions and time seem to fly. Also, he provides unlimited support. The support and coaching he provides, will definitely help me get to the financial goal I have set for myself and my family. Thank you Dennis," said Jagi, an AccuStock student from San Jose, CA.
"I must say that I'm extremely glad that I purchased Dennis's day trading program. I have purchased many trading programs in the past, but the quality of Dennis's system and training far exceeds any other. Dennis's training approach is truly ideal—he's patient, never in a hurry, thorough in his explanations, and ensures you completely understand and can correctly identify a trading setup a multitude of times before advancing to the next topic," said Scott, an Accustock student from Kansas.
"Dennis has a true passion for day trading. The concise course manual he provided and his friendly teaching style allowed me to learn at my own pace. His concern for my success was very evident. I would highly recommend Dennis to anyone who is looking for a rules based approach to achieve consistent profits," said GW, an Accustock student from Kansas.
About Dennis Boyer, Ph.D., NCT
Before retiring to a "new profession" as a day trader and day trading educator, Dennis had spent 35 years as a "change agent" public school educator, successfully teaching, educating, and guiding many thousands of students through their academic careers. As a teacher, Dennis received the Outstanding Teacher of America award.
As an administrator, he spent 29 years as a principal, assistant superintendent and a superintendent for 4 different school districts. While a principal, two of his schools received the California Distinguished Schools award. As superintendent, after having rescued two school districts from imminent financial collapse, he became known as the "financial turnaround guy".
Dennis was also President of a 50 school district consortium that managed all property, health, and liability insurance; area director for the California Small School Districts Association (SSDA); workshop presenter and speaker on matters such as "How to Communicate Budgets to School Boards and the Public", "Budget Management", "Strategic Planning", "Multiple Intelligences"; and so on. He also taught the "curriculum requirement" course for UC Davis students pursuing a teaching credential. Throughout his career, Dennis was active in serving his community.
Richard Lang, Mayor of Modesto (where Dennis lived at the time) said this of Dennis: "I found Dennis to be a joy to work with and always willing to go the extra mile that was necessary. He is a gentleman who truly tried to pursue educational excellence in a number of outstanding ways."
Dennis has always been a trailblazer. He was a pioneering leader in California's Charter School movement. Starting in 1994, he founded 3 California Charter Schools, including two that became models for virtual learning back when distance learning—and for that matter, "charter schools"—were still in their infancy. Dennis was principal of one of 4 premier prototype Multiple Intelligences (MI) schools in the nation, as featured in ASCD's (Association for Supervision and Curriculum Development) MI Implementation DVD training program showing how to become an MI school. He was also a Brain Trust member (with Howard Gardner of Harvard University) at the West Coast Center for the Study of Multiple Intelligences based at UC Riverside, as well as Keynote Speaker at that organization's First Annual Summit, which hosted attendees from all across the nation.
During this time he co-authored the book "How to Teach Understanding through Multiple Intelligences", which served as a training guide and reference manual for countless workshops and training sessions in schools working to adopt "MI teaching " and "teaching for understanding" instructional delivery systems throughout the USA and Canada.
Now Dennis has transitioned from his successful career in the public school system into teaching students how to day trade using his proprietary AccuStock.com™ Trading System, which as mentioned, took 16 years of research to develop and has an 85%-90%+ success rate.
Enroll now and start learning how to make money day trading. Why not sign up now? Results are guaranteed*!
*Accustock.com Guarantee: If after having received my personal instruction and the trading manual on the first trading setup you are dissatisfied because it does not work at least 85% of the time, you may absolutely return the materials and receive a full refund (note that this refund is inapplicable to the novice (Newbie to trading) course as this "course" consists mostly of just the basic process of setting up your computer and charts for trading).
Please email Dennis Boyer at Dennis (at) AccuStock(dot)com or call him at 877-788-1102 with any questions. Remember, Dennis was in your shoes at one time! Trading is a fantastic profession and Dennis truly wants his students to learn his Day Trading system!
Please visit Accustock.com for more information and to sign up for the "Boyer Wave™" Day Trading System today.
Accustock.com
Dennis Boyer, Ph.D.
CEO
Dennis (at) Accustock(dot)com
877-788-1102
Public Relations and Media Inquiries
MP Public Relations
Mark Politi
CEO
MPPublicRelations (at) Gmail(dot)com