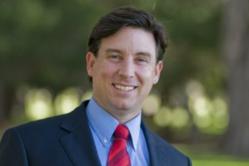 Short-term undersupply for TiO2 pigment has led to significant price increases in the last 24 months.
(PRWEB) January 23, 2013
TZ Minerals International (TZMI) is pleased to announce that David McCoy, managing consultant and director at TZMI, will present at the International Titanium Association's TITANIUM EUROPE 2013 conference in Hamburg, Germany (5 to 7 March 2013).
The market for titanium minerals has been relatively unexciting during the last 20 years. However, short-term undersupply for TiO2 pigment, which claims approximately 92% of all titanium units mined, has led to significant price increases in the last 24 months. Presently, feedstock producers are also asking for the entire supply chain to be supported to allow for future growth.
Titanium sponge producers, which account for around 6% of 2012 mined feedstock units, are entering a new supply paradigm. Rutile, nature's highest quality TiO2 mineral, is a significant cost when making a tonne of sponge. So does this mean a shift to lower quality titanium feedstocks or a rise in the importance of scrap?
Mr McCoy's presentation "Titanium mineral supply: A new paradigm, not a short-term change" will develop these themes and focus on investor interest, growth programs, emerging markets and China, with a holistic review and independent forecast of the global titanium mineral market, focusing on its impact on titanium sponge producers.
The conference will be chaired by Markus Holz from ALD Vacuum Technologies GmbH and other organisations featured include ATI Allvac, Baoji Titanium Industry Co., Ltd, ELG Haniel GmbH, Kobe Steel Ltd, RTI International Metals Inc, Roskill Information Services Ltd, Specialty Metals Company SA, TIMET, VALTIMET and VSMPO Tirus US.
TITANIUM EUROPE 2013 anticipates more than 300 delegates from over 20 different countries. The International Titanium Association says "TITANIUM EUROPE 2013 will offer European-focused insights into the current state of the industry as well as efficient, high-value networking opportunities not available anywhere else for titanium producers, OEM's, distributors, fabricators, and vendors who offer products & services to the titanium community alike."For further information in regards to the conference please visit http://www.titanium.org.
ABOUT DAVID MCCOY
David McCoy is an experienced consultant to the global titanium value chain. Mr McCoy regularly advises industry participants from miners through to global consumers on supply/demand, pricing, competitive landscape and strategic issues. Mr McCoy has executed numerous due diligence programs on titanium feedstock, TiO2 pigment and sponge production around the globe. He provides regular industry updates to the global financial community.
ABOUT TZMI
TZ Minerals International (TZMI) is a global, independent consulting and publishing company with offices in Australia, China, the US and Africa. The strength of TZMI's consulting services stems from extensive practical experience in the titanium sector and from a comprehensive database, which has been built up over many years.
TZMI has proven expertise gained from our consultants having many years of direct operating experience in the industry in chief executive, senior operational, analytical and marketing roles.
TZMI's publications and data services support the consulting activities and ensure up-to-date, high quality and comprehensive data, analysis and information across the mineral sands, zircon and TiO2 pigment industries.
TZMI provides operational and technical expert advice on many areas including:

Mergers and Acquisitions
Market Assessments and industry analysis
Due diligence
Pre-feasibility studies including preliminary capital and operating cost estimation
Competitive cost analysis and benchmarking
Technical reviews and audits
Resource assessments
Physical separation test work
Flowsheet development
Customised data analysis and reporting
For more information visit http://www.tzmi.com
TZMI is a member of the International Titanium Association