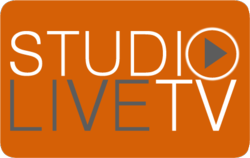 Forget the overly-produced fitness videos and online classes those also have only so much of a shelf life. Operators need to realize the high production cost factor when they are looking to offer the traditionally produced online fitness classes...
Bronxville, NY (PRWEB) January 23, 2013
Fitness Industry service provider StudioLiveTV has recently launched its all new and customizable online fitness class portal solution for fitness club, studio or independent instructor brands. Going away from the typical rehearsed and produced recorded fitness class product, StudioLiveTV provides fitness industry operators and professionals with a cost-effective online business development and member retention tool. The company streams and or records fitness classes (for on-demand classes hosted on the branded online fitness class portal) live and "un-staged" ---as a real class or session actually happens.
According to Eden Simon, StudioLiveTV's Client Relationship Manager, "Streaming or filming the actual class live--as it's happening is the most cost effective way to market and publicize online. We can stream and/or film classes by installing small cameras in the classroom. We coordinate and set up all the tech items that need to be in place for high quality filming so that anyone can easily follow along online and get into the vibe of the live class. The instructor and students participating in-studio don't notice the cameras—of course they also will know when we are filming."
StudioLiveTV's online fitness class portal solution keeps members, students and clients connected to their facility and instructor. When connected with a club and class community via an online class portal, members are more likely to stay committed to their workouts as well as the club or studio, which in turn increases revenues. http://studiolivetv.com/club-owners.
"With online fitness studios becoming so popular these days, clubs and studios need to get online now! Operators and instructors can create a very unique online offering by streaming or filming their actual classes," says Tania Neild, StudioLiveTV Founder. "We work out the best camera angles, lighting and sound. We think it's important to offer real classes with regular students who are dedicated to the workout and the instructor. We never stage a class – it's not our style; it's not what we are about!"
StudioLiveTV provides brick and mortar fitness facilities a unique and cost-efficient way to compete with today's new online fitness and yoga options. Branded online fitness class portals incorporated with a facility's actual class schedule not only supports marketing and business development, it can also generate additional online revenues.
"Forget the overly-produced fitness videos. Operators need to realize the high production cost factor when they are looking to offer the traditionally produced online fitness classes," says Neild. "Steaming or filming popular classes and instructors is also a great way to provide an inside look at a facility through a virtual window." Club and Studio operators can choose to bundle in portal access within their regular monthly dues program or charge separately for online fitness classes. StudioLiveTV also assists with online fitness class marketing planning.
"I founded StudioLiveTV in an effort to stay connected to my favorite yoga instructor when she moved away. We put cameras in her studio so I could still take her classes (live or on-demand) even though I lived far away. That was in 2010; I still take her classes to this day!" says Neild.
StudioLiveTV is dedicated to supporting studios and clubs with attendance and membership stability and new business growth by offering a unique venue that provides flexible ways to exercise and relieve stress—perfect for today's busy and over-scheduled lifestyles. Students and club members can now take their local "workouts to go" on using any Internet-enabled device (desktops to mobile).
For more information, call 1.800.539.9185 or go to: http://studiolivetv.com/club-owners.