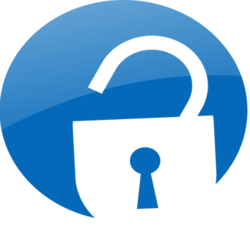 (PRWEB UK) 24 January 2013
Owners of the popular HTC mobile now have three million more reasons to unlock an HTC phone using the world's leading phone unlocking service, FreeUnlocks.
FreeUnlocks' database has recently been updated with three million more IMEI codes for HTC models, including HTC Desire X, HTC One X, HTC One S, HTC One XL, One V, Sensation XL, Inspire 4G and Velocity 4G – meaning FreeUnlocks now has an extra three million unlock codes available for HTC model phones.
Adam Stone, CEO of FreeUnlocks, said with the extra capacity behind them, FreeUnlocks was the obvious choice for consumers looking for a genuine unlock code for HTC.
"With the recent update to our database, three million more HTC devices can now be unlocked using our service. We are truly excited to be able to offer HTC users the perfect chance to get their phone unlocked from FreeUnlocks," Mr Stone said.
"Unlocking enables a handset to be used with any network worldwide. At FreeUnlocks, our focus is to allow every cell phone owner the opportunity to unlock their phone safely and easily, and most importantly, at no cost.
"Extending our HTC unlock capacity with a further three million codes will now ensure HTC owners can unlock an HTC One X, HTC One S, HTC Vivid, HTC Titan 2, HTC Desire X or any other HTC model using our trusted online service.
"HTC owners can access their phone unlock code through the FreeUnlocks website without requiring any cables or software, and what's great is it can be done in a matter of minutes and doesn't cost a cent.
"Our updated website supports all models of HTC including HTC One S, and other major cell phone brands, as well as providing codes for hundreds of less-popular models.
"Partnering with TrialPay, the leading trial offer network, allows us to negotiate the cost of unlocking with networks all around the world, making our customers the most satisfied on the web," he said.
FreeUnlocks has an established track-record that speaks volumes of its unrivalled position as the preferred site for retrieving phone unlock codes over the internet.
"Since commencing operation in 2009, over 28,000 phones have been successfully unlocked through the FreeUnlocks website," Mr Stone said.
"Delivering a quality product is the reason why we are the market leader in phone unlocking around the world and why our customers rave about us after seeing how easy it is to unlock any phone for free.
"Being the most trusted phone unlock provider means we keep our standards high and are constantly expanding our service, as seen with our improved HTC capacity."