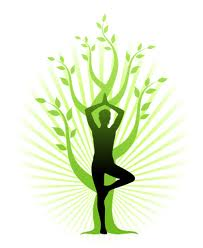 Health Sciences Social Network.
Bad Honnef, Germany (PRWEB) January 23, 2013
ScienceAlerts.com is a Health Sciences Social Network to discover and share scholarly content in the basic and applied sciences of agriculture, biology, environment, forestry, geography and health. Currently, 27,500 members are actively monitoring 6,380 journals publishing in these fields and have contributed 1,182,000 posts to the site. The latest additions to the site are aggregated on the frontpage as well as in an Health Sciences Social Network RSS Feed.
ScienceAlerts.com's new Health Sciences Category covers the effects of disease and medical treatment on the overall condition of organisms. It currently contains 520,000 posts selected from 4,025 scholarly health journals. This category also provides a Health Sciences RSS feed which is one of the best and most popular ways of staying up to date with the latest news in this science discipline. One of the latest articles in this category covers the augmented chondroprotective effect of coadministration of celecoxib and rebamipide in the monosodium iodoacetate rat model of osteoarthritis. The authors of this study demonstrate the potential benefit of combination therapy with celecoxib and rebamipide on pain and cartilage degeneration in OA. Another newly included article in this category proof the inhibitory effects of the standardized extracts of Ginkgo biloba on aromatase activity in JEG-3 human choriocarcinoma cells. The extracts of Ginkgo biloba (EGb), which contain phytochemicals from the tree, have biphasic effects for estrogens and osteoporosis-inhibiting activities. The results of the authors' experiments show that EGb dose-dependently decreased aromatase gene expression which indicates that EGb could act as an aromatase inhibitor at both the enzyme and transcriptional levels.
ScienceAlerts.com's rigorous review process ensures that only relevant content is featured on the site. Since new science content is discovered in real-time, the delay between original publication and appearance at ScienceAlerts.com is usually only minutes. ScienceAlerts.com includes a search feature to retrieve specific titles or keywords from its' database. In addition, it suggests up to ten related articles for each article selected.