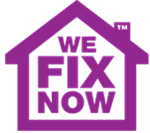 Those worried there may be a problem with their immersion heater would be best advised to switch it off immediately
(PRWEB UK) 31 January 2013
It has been reported that the blaze was started when the immersion heater set fire to clothes in the airing cupboard. The female resident of the terraced house was alerted by her smoke alarm and fled the building. By the time fire fighters arrived, the heat was so intense the smoke alarm itself had melted, along with pictures on the wall. They were however, able to stop the fire spreading to the loft.
Providing emergency plumbing in London, We Fix Now also has a team of fully trained engineers who are available to install, test and repair electrical systems including immersion heaters. Naturally the team were concerned by the recent news and have issued the following advice.
"This particular story could have ended a lot more tragically. The fire engines got to the house within five minutes and managed to keep the situation under control. The lady was also saved by her smoke alarm.
"As well as making sure there are always working smoke detectors in the house, homeowners can protect their families furthers by looking out for the following warning signs regarding immersion heaters: bubbling noises from the hot water cylinder, hot water running from the cold taps and steam or moisture in the roof space. Those worried there may be a problem with their immersion heater would be best advised to switch it off immediately and contact a team of registered engineers such as We Fix Now."
We Fix Now is a London-based company providing emergency plumbers and electricians throughout the M25 and surrounding counties. Renowned for their fast and effective service, the firm also specialise in unblocking drains, fixing central heating and boilers and sorting problems with gas. With a strong focus on customer service, We Fix Now prides itself on providing fully qualified and experienced engineers day and night, every day of the year.