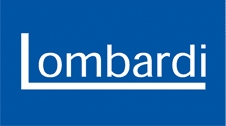 Fabian's role as Executive Marketing Coordinator is an exciting development for Lombardi Publishing's health division
New York, NY (PRWEB) January 22, 2013
Lombardi Publishing Corporation, a 26-year-old consumer publisher that has served over two million customers in 141 countries, is pleased to announce the appointment of Fabian Aird to the position of Executive Marketing Coordinator for Lombardi Publishing's health division, Doctors Health Press.
Aird brings years of experience and strong leadership skills to the company's health division, having honed his traditional and online marketing and data management skills while working for a number of international brands. Aird received his marketing diploma from Centennial College and graduated from Seneca College's Computer Graphics Design and Layout program.
"Fabian's role as Executive Marketing Coordinator is an exciting development for Lombardi Publishing's health division," says Adrian Newman, President of Lombardi Publishing Corporation. "Fabian is a key player in the ongoing success of Doctors Health Press as we continue to grow the brand. His extensive experience as a marketing manager and account executive will prove invaluable. We are excited to work with him."
Lombardi Publishing Corporation's health division publishes monthly health newsletters on a wide array of alternative and natural health topics, such as healing foods, homeopathic medicine, Traditional Chinese Medicine, hidden cures for common illnesses, and natural self-healing.
As Executive Marketing Coordinator, Aird will be responsible for content management, data management of the division's daily e-letter sent to over 240,000 subscribers, budget oversight, as well as the editorial and copyediting management of the health division's newsletters and books.
Commenting on his appointment, Aird says, "Joining Lombardi Publishing's Doctors Health Press is a perfect fit and an excellent opportunity. I'm excited about being part of a team that has a strong commitment to the best and latest natural health breakthroughs, news, cures and advice. And I look forward to the rewarding challenges this brings."
Lombardi Publishing Corporation, which has served over one million customers in 141 countries, is one of the largest consumer information publishers in the world. For more information on Lombardi Publishing Corporation, and to get information on Doctors Health Press or its popular health publications, visit http://www.lombardipublishing.com. Or visit http://www.lombardipublishing.com/customer-service.html.