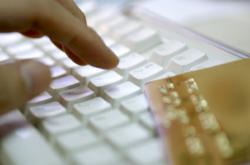 Atlanta, GA (PRWEB) January 23, 2013
A-1 Express, a leading same-day courier and transportation service provider nationwide, announces easy credit card online ordering. The online service supports their efforts to expand their general market and acquire new customers that do not desire to open an account. A-1 Express pursues to be the best choice for same-day courier solutions for businesses and individuals throughout the US.
A-1 Express promotes their easy credit card online ordering strategically on the home page of their website. With three steps, customers can create their online courier service request. First, non-account holders will complete an A-1 Express quick quote, which will provide pricing of their requested courier service. The customer then orders their service via credit card online. A-1 Express receives the order, and its' couriers are dispatched quickly to perform the same-day delivery.
With their level of growth, credit card online ordering is able to offer a higher volume of time-sensitive services to customers and new clients. The nationwide courier also has customer service professionals available to assist customers with their credit card orders via phone. The courier is also staffed with its' very own E-Marketing Director, which aggressively markets easy online ordering, even through social networks, such as Facebook and Twitter.
A-1 Express Incorporated is a recognized leader in same-day delivery, messenger, and transportation courier services nationwide. From small packages to palletized freight, A-1 Express provides superior delivery services on-time and fast. Headquartered in Atlanta, Georgia, A-1 Express has a daily growing list of over 1,500 clients, including many Fortune 500 companies, throughout the US.