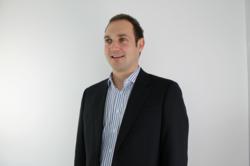 10 years of experience in the business has allowed us to deliver this complex and powerful system ahead of schedule
(PRWEB UK) 23 January 2013
Manchester based digital agency Fabric (previously Athernet) has successfully developed a complex procurement system for regeneration company Procure Plus.
Procure Plus – who aim to generate efficiencies and impact the local labour market by working collaboratively to procure construction materials and contractors – currently manage contracts in excess of £120M for planned maintenance and investment programmes.
The recent growth and future positive forecast of the company introduced the need to implement a robust system to manage orders, fulfilment and financial information.
After identifying the complex requirements of the new system, Fabric worked closely with Procure Plus deliver the project, which launched ahead of schedule.
Daniel Atherton, MD of Fabric, said: "Our work with Procure Plus solidifies us as a strong development partner for companies across the UK. 10 years of experience in the business has allowed us to deliver this complex and powerful system ahead of schedule.
"Procure Plus rely on our systems to manage their day-to-day operations, which is of paramount importance to ensure good and efficient procurement in order to reinvest savings back into local businesses, employment and training."
For further information on the work Procure Plus does in the local community, please visit http://www.procure-plus.com/.