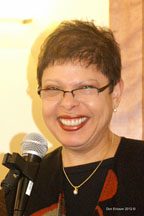 Living Well is looking forward to a 2013 filled with more community resources and support for family members, and their loved ones suffering from Alzheimer's,Parkinson's, and/or mental illness
Tiburon, CA (PRWEB) January 22, 2013
Living Well Assisted Living at Home is announcing the addition of services and support groups to its assisted living programs for 2013. Due to greater demand, Living Well is expanding what they can offer to further aid families and patients living with mental illness, Alzheimer's and Parkinson's.
Living Well At Home is proud to introduce VideoCare — a revolution in technology that keeps you and your aging loved one better connected — wherever you are. VideoCare provides the elderly care recipient with a touch-screen system that requires no keyboard, mouse or technical skill to use. A simple touch opens a two-way video connection with a professional caregiver, family member or friend. This technology offers the opportunity for patients to "age in place" and avoids institutionalized care for a number of years. This also puts families at ease by allowing them to keep an eye on their loved one.
Living Well has also begun using CareProfiler, a scientific selection tool that helps to choose the best quality employees. CareProfiler was developed to help healthcare organizations hire caregivers who are responsible, attuned, and capable of creating meaningful connections with their clients. As trained psychology professionals, we know that creating meaningful relationships is the single most important factor for sustaining both physical and mental health throughout the lifespan of a loved one. Living Well is proud to now use CareProfiler to screen every single job applicant in order to select their staff.
Living Well recently signed a memorandum of understanding with the Center for Health resources at the California Pacific Medical center to lead and hold a monthly support group for patients with Alzheimer's and their family members. The numbers of people presenting with this disease are increasing as people live longer and resources are not sufficient. This group aims to join forces with other organizations trying to close the gap in supportive services for people with Alzheimer's and their family members.
In order to provide larger availability of Living Well specialized care, there has also been an expansion to Novato, Northern Marin, Sonoma and the Peninsula.
Living Well's new initiatives have the potential to help hundreds more patients and families affected by mental illness and disease that comes with old age. To read more about VideoCare, please visit http://www.videocare.com. For more information about CareProfiler, please visit http://careprofiler.com.
About the company:
Living Well offers specialized care for adults with chronic and debilitating conditions — like Alzheimer's, Parkinson's, ALS, and mental illness — that compromise their ability to live safely in their homes.
At Living Well Assisted Living At Home we combine a team of experts, the use of smart technology with exceptional customer service to deliver personalized, comprehensive care to seniors and adults with cognitive, behavioral, and movement disorders. Our approach to care at home enables those seniors and adults affected by Alzheimer's Disease and other dementias, Parkinson's, ALS, other neurological disorders, and mental illnesses, to live independent and meaningful lives.
At Living Well, we aspire to create a safe and nurturing environment while allowing for independence and dignity for seniors and adults and offering peace of mind to the adult children and family members.