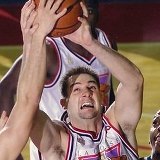 Dallas, Texas (PRWEB) January 22, 2013
Financial Services Exchange (FSX), the premier investment conference organization in the United States has announced that Matt Fish, former NBA player, will kick off their upcoming investment conference that will be held in Dallas, Texas from February 7 -9.
Matt Fish was drafted into the NBA in 1992 and spent the next 3 years in the NBA, another 5 years in the CBA, & 2 years overseas. After basketball, Matt became a character coach and created the Character Program which helps 3rd to 6th graders learn character through the language of sports. Matt also teaches his program to the ASU women's basketball and NCAA. Matt is a speaker for the National Collegiate Scouting Association, and most recently an entrepreneur, as owner and editor of Rebound Magazine.
FSX holds investment conferences four times a year in a different major U.S city where emerging growth companies connect with a nationwide network of financial investment professionals. FSX brings the CEOs and executive officers of the presenting companies together with the principals and key decision makers of the broker/dealers and other financial firms, providing a forum where presenting company CEOs seeking capital and/or market support can go to showcase their companies in a dedicated environment that is conducive to networking and building financial relationships. Billions of dollars have been raised for companies at FSX Investment Conferences. Executive Director, Judy Ensweiler, stated that FSX is currently receiving registrations at their website.
About FSX
FSX is one of the most reputable and established national alliances in the country for the independent broker/dealer network, providing education and opportunity. At each FSX conference, we bring the CEOs and executive officers of the presenting companies together with the principals and key decision makers. For more information visit http://www.fsxone.com