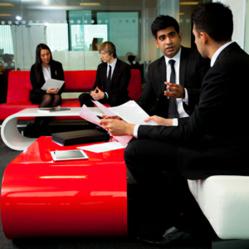 I instantly recognised an uncanny similarity in our ethos, values and vision. The potential to build an eminent department working with like-minded individuals was simply an opportunity too good to refuse
Bolton, UK (PRWEB UK) 31 January 2013
Having expanded to a second floor at the end of 2012, Asons solicitors is pushing ahead with plans to expand and diversify into new areas of claimant law, including medical negligence.
Part of this plan has seen the development of a new, specialist team, led by Ms Heidi Maguire.
Ms Maguire has over 23 years of experience in medical negligence law. Prior to joining Asons, she ran her own successful practice which achieved a variety of standards including the prestigious Lexcel certification as well as the Investors in People Award. With a keen eye for excellence, Ms Maguire has also achieved the environmental benchmark ISO 14001 and the ISO 9001 quality standard.
Commenting on the expansion, Ms Maguire stated that:
"When I was approached by Asons, I instantly recognised an uncanny similarity in our ethos, values and vision. The potential to build an eminent department working with like-minded individuals was simply an opportunity too good to refuse. After seeing how Asons have grown and how dedicated they are to achieving new standards, I felt there was great potential for me to use my experience to their advantage. I enjoy helping people, so to let others have the benefit of my experience and to contribute in achieving this vision, made complete sense and is a challenge I am now relishing."
The new medical negligence department at Asons will cater for a wide variety of cases from bed sores, to birthing injuries. A variety of reports and statistics published by the BBC and other news sources have shown that issues arising from clinical negligence are still widespread and common place, from the administration of incorrect drugs and dosages, to misdiagnosis.
"For me, specialising in clinical negligence is an opportunity to genuinely help people who have suffered, sometimes terribly, at the hands of their trusted medics. I've dealt with every kind of personal injury case imaginable, but for me, none of them gave me the same sense of satisfaction as working on clinical negligence cases. Often my client's main objective is to find out the truth behind their poor treatment, and I derive immense job satisfaction from providing this. I wanted to offer people legal advice and support in a way that was sympathetic and positive, to make law seem less daunting to those that need it. When people's lives have been affected by poor medical treatment, what they really need is someone who is approachable and understands, someone who can be more than 'just a solicitor' to them, and I think I've achieved that," adds Ms.Maguire.
As part of this growth, Asons are still recruiting for paralegal and executive roles within this department.
Practice Director Mr Imran Akram stated that:
"Clinical negligence is a big growth area for us. We pride ourselves on our knowledge and experience, and so we're taking steps to branch out into areas of law that aren't well catered for locally. We appreciate that a lot of victims of poor care, prefer to meet in person, where they can really get a feel for the person that's handling their case. More than anything, we want people to know that we're as approachable as we are professional, and I think we've achieved that with the specialist team we've put in place."
If you'd like to find out more about Asons Solicitors, their new medical negligence department, or about their career opportunities; you can visit them at http://www.asons.co.uk, or you can contact them directly on 0844 850 1062.

About Asons Solicitors:
Asons Solicitors is a Bolton-based law practice that specialises in personal injury and industrial disease claims. Founded by brothers Imran Akram and Kamran Akram, Asons Solicitors has developed to become a young and dynamic law firm that delivers practical solutions to clients in times of difficulty. Their continued focus on their staff has seen them awarded with the Investors in People "Gold Award"; which is reflected in the professional and personable approach they take in working with clients. They strive to grow and to develop, and their supportiveness and attention to detail ensures that their clients use them time and again.
For further information contact:
Email: info(at)asons(dot)co(dot)uk
Website: http://www.asons.co.uk