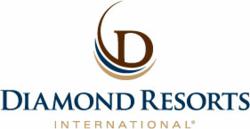 Las Vegas, NV (PRWEB) January 22, 2013
Diamond Resorts International®, a global leader in the hospitality and vacation ownership industries, has instituted a new precautionary safety strategy that requires worldwide team members to be cardiopulmonary resuscitation (CPR) certified and trained in the use of an automated external defibrillator (AED) in order to respond appropriately in the case of a medical emergency.
In order to better prepare for medical emergencies at its resort locations, in 2012 Diamond started an initiative to certify and train team members and install an AED on site. Team members were properly trained by official agencies to comply with each country's legislation. In total, 468 Diamond team members across the United States, Caribbean, Mexico and Europe, including Ireland, have been certified. Additionally, Diamond is the first resort chain in Spain to pioneer the full implementation of these strategies. This initiative will continue throughout 2013 until all resorts have received CPR and AED training and certification.
Diamond's emergency preparedness programs have produced positive results. One instance occurred at Woodford Bridge Country Club in Devon, England, when the Front Desk received a call from an accommodation requesting medical assistance. The head receptionist and a maintenance technician responded quickly and rushed to the aid of the guest. Their immediate response, supplemented by their CPR training and the proper use of the AED, aided in saving the guest's life. Since the installation of the AED equipment, there have been similar instances of medical emergencies at resorts worldwide with comparable results.
According to Stephen J. Cloobeck, Founder and Chairman, Diamond Resorts International®, "The safety of our owners, members and guests is a global initiative and is paramount as we strive to deliver service excellence and become the leader in the hospitality industry. It's essential that we take every precaution necessary to ensure that our team members are fully prepared for any situation or emergency that may arise at our resorts."
Diamond Resorts International®, with global headquarters in Las Vegas, Nevada, is one of the largest hospitality companies in the world with more than 220 branded and affiliated resorts and over 27,000 guest beds in 28 countries with destinations throughout the continental United States and Hawaii, Canada, Mexico, the Caribbean, South America, Central America, Europe, Asia, Australia and Africa. Offering simplicity, choice and comfort to more than 490,000 owners and members through our branded hospitality service, Diamond Resorts International® is dedicated to providing its guests with effortless and relaxing vacation experiences every time, for a lifetime.
Annually, nearly 1.4 million owners, members and guests enjoy the simplicity, choice and comfort Diamond Resorts International® offers through our branded hospitality experience.
About Diamond Resorts Corporation
Diamond Resorts Corporation and its subsidiaries develop, own, operate and manage vacation ownership resorts and, through resort and partner affiliation agreements, provide owners and members with access to 75 managed resorts, 149 affiliated resorts and four cruise itineraries through THE Club® at Diamond Resorts International®. To learn more, visit DiamondResorts.com.