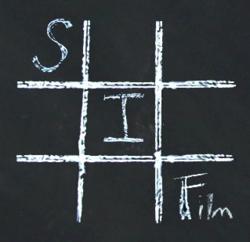 "Creative collaboration and transparency are the cornerstones of innovation. We want to gather and share the wisdom of the independent filmmaker's crowd to move the film industry forward together," said Emily Best, founder & CEO, Seed&Spark
Park City, UT (PRWEB) January 22, 2013
At the Sundance Film Festival 2013, Seed&Spark, Dogfish Accelerator, and Nice Dissolve revealed a new community forum to help independent filmmakers stay indie – http://www.stayindiefilm.com.
"We are three companies working together to innovate the industry from different angles to restore true independence to filmmaking. This includes introducing new business models, financing and distribution channels as well as using technology and social media for film projects," said Emily Best, founder and CEO of Seed&Spark. "Creative collaboration and transparency are the cornerstones of innovation. We want to gather and share the wisdom of the independent filmmaker's crowd to move the film industry forward together."
Beginning at Sundance, the three partners will engage with filmmakers around the world to share best practices and new ways of creating movies that combine artful storytelling with audience engagement and sound business practices. They will meet them at film and media festivals. In addition, filmmakers can participate via the website, Twitter and Facebook.
"By getting all great minds together, we can form a community around best practices across the film industry. We won't waste our time trying to reinvent the wheel, instead we will build a very fast, energy-efficient car, " added James Belfer, co-founder and CEO of Dogfish Accelerator.
You can participate via Twitter by following @stayindiefilm and use the hashtag #stayindie to share ideas, or go to Facebook at http://www.facebook.com/stayindiefilm.
About Seed&Spark
Seed&Spark is building a truly independent filmmaking community where filmmakers and audiences come together for crowd-funding, production, and streaming distribution. Every time an audience member supports the making of a moving picture project (funding, following, sharing) they earn "Sparks" which can be redeemed to watch movies on the streaming platform.
Supporting films lets you watch more films: It's the new ecosystem for filmmakers & audiences, and…that's it! For more information, go to http://www.seedandspark.com and http://www.facebook.com/seedandspark, or follow us on Twitter at @seedandspark.
About Dogfish Accelerator
Dogfish Accelerator is the first accelerator program for film producers. It offers seed financing, mentorship, perks, resources, and office space to teams of producers who are looking to develop their business model prior to the investment phase of a film. The accelerator aims to make the creative process easier by taking care of the business early on. For more information, go to http://www.dogfishaccelerator.com and https://www.facebook.com/DogfishAccelerator, or follow us on Twitter at @dogfishaccel.
About Nice Dissolve
Nice Dissolve is a Brooklyn-based post production facility founded with the goal of moving beyond legacy industry approaches that don't utilize the full potential of today's digital tools, abolishing opaque pricing models in favor of fair, open dealing, and simply helping creative people make better films for less money. Over the past two and a half years we've been proud to contribute to over 45 indie features, and with our IndieKits online camera rental service, our Halide mobile dailies system, and our aggressively priced color grading packages, we're just getting started. For more information see http://nicedissolve.com or follow @nicedissolvepro on Twitter.