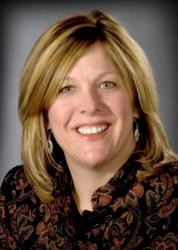 Glen Clove, NY (PRWEB) January 23, 2013
The North Shore-LIJ Health System today announced the appointment of Barbara Barnett, MD, as medical director of Glen Cove Hospital. Dr. Barnett previously served as LIJ Medical Center's associate chair of the department of medicine, director of clinical affairs and section head of hospitalist medicine.
In her role as medical director, Dr. Barnett oversees medical affairs, quality management, patient care and safety issues and standards of care at Glen Cove Hospital, a 265-bed acute care community hospital with more than 700 affiliated physicians. Dr. Barnett succeeds George Dunn, MD, who recently retired after 35 years as the hospital's senior vice president of medical affairs and the chair of the department of family medicine.
At LIJ, Dr. Barnett also held the position of associate program director of the combined internal medicine and emergency medicine residency program. She joined LIJ in 1997 as an assistant director of employee health service. A member of several hospital committees at LIJ, Dr. Barnett was medical director for two clinical care improvement projects on pneumonia and sepsis. She also served as physician co-chair of the Patient Centered Care Model Committee, which was focused on delivering high-quality patient and family centered care.
Dr. Barnett is associate professor of the departments of medicine and emergency medicine at the Hofstra North Shore-LIJ School of Medicine. She is a Fellow of the American College of Physicians, a Fellow of Academic Emergency Medicine and a Fellow of the American College of Emergency Physicians. Her professional affiliations include membership in the American Medical Association, Society of Academic Emergency Medicine and the Council of Residency Directors. Dr. Barnett has published several peer-reviewed journal articles and served as editor or contributor to medical text books. She has given presentations on a variety of internal medicine and emergency medicine topics in the New York metropolitan area as well as abroad.
She received her medical degree from SUNY Health Science Center at Brooklyn, and completed her residency in emergency medicine/internal medicine at the Albert Einstein College of Medicine and LIJ Medical Center. Dr. Barnett is currently enrolled in the Dartmouth HealthCare Delivery Sciences Master's Program.