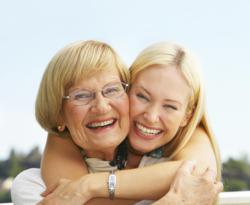 One of the most important areas to discuss may be future living arrangements and which options will best meet their current lifestyle preferences and possible future needs.
West Point, PA (PRWEB) January 23, 2013
Sitting down with your aging parents and talking with them about planning for their future can be a delicate undertaking. Discussing matters such as any preparations they may have made for their retirement years requires a certain level of sensitivity. The simple truth is that having these conversations before a life circumstance may force you to do so is important, and the sooner you start, the better off everyone will be.
ACTS Retirement-Life Communities offers the following tips to open this important dialogue with your parents and help guide you along the path to ensure that your loved ones have the most enjoyable and secure lifestyle possible throughout their retirement years.
Start Discussions Early: It's best to start having these conversations while your parents are still active and in good health, when they have the most options available to them. You can help by encouraging them to be proactive in making decisions about various aspects of their future. One of the most important areas to discuss may be future living arrangements and which options will best meet their current lifestyle preferences and possible future needs.
Consider Including Others: When possible, it may help to bring other family members or close friends or advisors such as a financial planner, family physician, elder law attorney or other influencer into the discussion for their input and to gather additional support before you talk with your parents. Having other individuals share similar concerns with your parents may cause them to more fully consider what you are trying to accomplish. Friends of your parents who may have already planned for their future by investigating or moving into a retirement community can also be very helpful.
Explain the Purpose of Your Conversation: Start by bringing up these sensitive subjects at a time and in a comfortable setting when everyone is calm and you will have no interruptions. Let your parents know that you are concerned about them, and you want to make sure you understand their wishes and concerns. Encourage them to make important decisions when they have the power, and explain that by waiting they limit their options and risk leaving these important decisions to someone else.
Provide Information: Your parents may not have information about the living options available to them such as continuing care retirement communities, which provide active and independent seniors with a maintenance-free lifestyle, healthy dining, amenities and socialization activities, as well as any healthcare services they might need in the future, all conveniently located on one campus. You can play an important role by learning all you can about the different choices available, and by providing materials for them to read. As they think about the information, it will offer many opportunities to talk with them about their wishes and preferences moving forward.
Reassure That You Understand: It is important to remember that your parents have a right to make their own decisions. Reassure them that you are asking questions because you care about them, not because you want to take charge of their lives. Try not to pressure them into making decisions or tell what to do, which could make them more defensive.
Respect Their Decision: Your heart may tell you you're right, and that you know what needs to be done, but your parents may disagree. Their wishes should prevail unless their health or safety is in question. If your parents decline to discuss these matters with you, let it go for a while and try again later.
For more helpful tips on talking with aging parents about planning for their future, visit
ACTS Retirement-Life Communities.