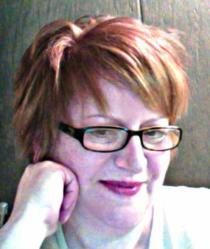 The goal is to make readers laugh, identify their stress triggers, and be proactive about the unnecessary drama in their daily lives.
London, Ontario, Canada (PRWEB) January 23, 2013
Stress can lead to chronic illnesses. Chronic illnesses can kill. Most people ignore anxiety and don't know how to cope with it.
The "have a hot bath, take a vacation, eat dark chocolate" approach is rarely effective over the long term.
A recently launched website, http://www.stressbubbles.com offers a whole new approach to anxiety management: through humour and self-deprecation.
The goal is to help readers laugh and identify their own stress bubbles - the people, life events and emotional responses that agitate them.
Most people accept the constant strains of daily life. They don't have to.
"When people take the time to identify their stressors, they can change their perceptions of them," says stressbubbles Founder/Writer Abby Gardiner, M.A., herself a life-long anxiety and depression sufferer.
"My blog outlines typical scenarios of daily life and provides thought provoking questions, ideas and tips about how to assess the drama within."
Gardiner also shares her own experiences with chronic anxiety and depression, conditions which usually require the intervention of a medical professional.
"My own life improved significantly when I identified my triggers, when I addressed them with action rather than reaction, acceptance rather than dread, and when I learned about the importance of self-compassion."
"I seem to enjoy unearthing 'the funny' in almost everything," Gardiner admits. "It's a huge part of my health and wellness approach, and it's a mainstay in my writing."
Topics in the blog (complimented by expert opinions and reading recommendations) include woes of marriage, relationships, child raising, careers, emotions, hobbies, news and life events, health, fashion, pet ownership and technology.
Gardiner, once a person who took everything "too seriously" now makes a conscious choice to live life "with honesty, self-compassion and levity."
"A bout with serious depression quickly taught me that a major attitude adjustment was in order."
Sharing her numerous daily anxieties – and those of others, blog by blog, readers will laugh and learn how to evaluate their angst. By doing so, they will improve their health.
Abby Gardiner has a Master's Degree and has been a professional writer for over 26 years. She has had her own freelance writing and research business since 1987 and has written on almost every subject and platform - from gardening and government reports, business to babies, travel to technology. She has been married for over 30 years, is a mother to two adult daughters. Her new website was launched in July, 2012.