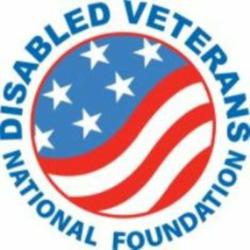 Washington, DC (PRWEB) January 23, 2013
The Disabled Veterans National Foundation (http://www.dvnf.org ), a non-profit veterans service organization that focuses on helping men and women who serve and return home wounded or sick after defending our safety and our freedom, announces support for national progress in 2013 on key veterans issues.
The DVNF asserts that progress can be made in the next several months on a combination of veterans initiatives and challenges with greater awareness by elected officials, corporate officials, the public and government agencies.
Among these areas where progress can be achieved are: leveraging technology to expedite processing of veterans' claims, reducing the number of homeless veterans, more corporate hiring of unemployed veterans and sustained public support for veterans and their families.
DVNF cites the recent move by the Department of Veterans Affairs to transition the paperless processing of Veterans' Disability Claims at its regional benefits processing offices nationwide. The VA is dedicated to building its Veterans Benefits Management System (VBMS) which will revolutionize how the VA can eliminate backlogs by 2015 (http://www.va.gov ).
Both the VA and DVNF hope the VBMS will result in faster, better and more consistent decisions on veterans' claims which will help veterans and VA employees. As of the end of 2012, 18 VA offices had implemented the new system and are starting to process new compensation claims in the full digital format. The VA is on track for full deployment of the system to the remaining 38 regional offices this year.
DVNF is also calling for greater awareness and efforts to help reduce the number of homeless veterans by 2015. The number of homeless veterans on any given night in America can run up to 76,000. Recent reports indicate the number is dropping and it is a goal of the VA and the Obama Administration to eliminate or greatly reduce this number. It should also be noted that the number of homeless, female veterans has increased in recent years.
Finally, the DVNF applauds corporate efforts to hire veterans at a greater number. Recent initiatives by leading retailers and other corporate entities show this effort can increase and make a huge difference in lowering the veterans' unemployment rate. Typically, the unemployment rate for veterans and disabled veterans has been higher than the national jobless average; however, recent reports at the end of 2012 indicated that even this number is showing signs of decline.
"These core areas show concrete ways we are making a difference in helping the men and women who serve our country and need some assistance after that service," said Precilla Wilkewitz, President of DVNF. "While the challenges are great, we are seeing some real transformations being made which we believe are a combined effort and renewed push at solving the obstacles our nation's heroes encounter."
For more, go to http://www.dvnf.org .