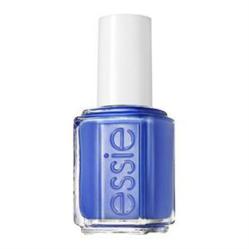 This decision was not just about keeping our sales figures healthy although it will certainly have that effect as a bonus
(PRWEB) January 23, 2013
Online retailer of hand, feet and nail beauty products, eNail Supply, announced today that they will be putting into place a number of discounts and offers on their most popular brands, like the Essie brand. These offers come as a result of the high sales figures the company have recorded during recent months.
The ENail Supply management team met recently to look at their recent sales figures and consider sales targets for this year, particularly moving into the Spring and Summer months. Management took the decision to further reward their customers with discounts as a way to thank them for their continued loyalty to eNail Supply and to their favored brands. The first brand to benefit from this move will be discount Essie nail Polish, one of eNail Supply customers' most popular and regular purchase choices.
CEO of eNail Supply, Mr Sudeep Arya, said, "This decision was not just about keeping our sales figures healthy although it will certainly have that effect as a bonus. We consider our customers too when we are making sales decisions. The management team decided unanimously to reward the loyalty of our customers by giving them the chance to access their favourite brands at even cheaper prices. As a result we have discounted Essie nail polish. Essie nail polish is by far one of the most popular brands amongst our customers. By offering our customers discount Essie nail polish we are giving them something back and it helps our business too in terms of turnover and sales figures."
eNail Supply's management team used a number of business data sources to help them decide which brands to offer discounts on. They reported that the feedback they receive from their professional beauty advisors, who are on the frontline speaking to customers on a daily basis, and the invaluable feedback they receive via their social network platforms, all contributed to identifying the top favourite brands.
Sales in recent months of the Essie nail polish range have been beating other brands consistently. Their customers report that Essie gives them a wide variety of color and excellent quality. Many of eNail Supply's customers are beauty professionals serving their own loyal customers so access to a wide range of high quality brands is important to them.
Mr Arya went on to say, "Discount Essie nail polish will be available to our customers via our online retail store. Our sales team are ready to answer any enquiries whether they are about stock availability or beauty advice. The management team and I are delighted that business has been so good over the last few months and we can see that the trend is set to continue. We hope our customers continue to enjoy their favourite products and feel a direct benefit from the discounted Essie nail polish they enjoy purchasing so much."
eNail Supply now plan to monitor how sales of these brands are doing. If this move proves to be popular with customers, and indications so far, are that it is a popular decision, they will look at rolling the discounts out for a selection of the other popular brands too.
Their beauty advisors and social media managers will be listening to customer feedback while their sales managers will be monitoring sales. While many other companies are struggling to stay busy during the early part of this year, eNail Supply are enjoying a busy time serving the beauty industry.
About us -
eNail Supply supplies professional and salon-quality beauty products for the hands, feet and nails. It stocks a huge rand of cheap nail polish brands including fingernail decals and nail art decals, the whole Essie range of Essie nail polish the discounted Essie nail polish, all for shipping worldwide. eNail Supply provide nail supplies online to licensed nail technician, aesthetician, depilatory professionals and beauty consultants as well as regular shoppers. It offers worldwide delivery and complimentary help and advice from a team of qualified technicians. Detailed information about discounted products can be found on the website.