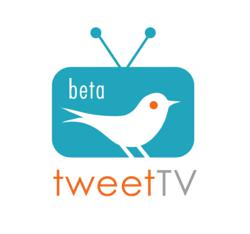 By rewarding users at the very time of social engagement, we are able to create an instant feel-good moment...
Austin, TX (PRWEB) January 22, 2013
tweetTV, the real-time social TV guide and social TV engagement platform, is announcing the launch of its mobile web apps and the launch of its instant rewards program for users.
MOBILE WEB APPS
tweetTV has launched mobile html-5 apps that can be accessed by any mobile device with a web browser at http://www.tweet.tv. These HTML5 based apps have a native-app like design for tablets and smart phones. With the launch, it is now the first social TV platform to be ubiquitous across all mobile and non-mobile web browsers and include API and embed option for third party sites. Because tweetTV is a non-native app, people can follow links to the platform and engage with other TV watchers while surfing the mobile web, without having to install anything. Upcoming tweaks will improve speed and make the apps feel even more native-like.
Says Founder and CEO Bradley Markham, "We are thrilled to release our mobile web apps to the public. The design is completely responsive and different for tablets and mobile devices. Our Live Tags feature, which shows real time trending topics for each TV program is one of the features I'm really excited about." The live tags show trending hashtags, usernames, and phrases within sets of tweets related to each TV show. Moreover, clicking a tag allows deeper engagement by displaying "trends within trends" - relevant tweets and trends related to the tag itself.
INSTANT REWARDS PROGRAM
In addition, tweetTV is launching its Instant Rewards program which provides rewards at the point of social engagement for users who send tweets and participate on the tweetTV website and mobile web apps. Through a partnership with PaeDae, Inc, tweetTV will offer real-time rewards such as gift cards, vouchers for free food, and major discounts for popular products when users perform certain social actions on the website. Users also aggregate points over time that can be exchanged for entries into contests for larger prizes. Says Markham "The goal of our rewards program is to encourage social engagement among TV viewers. By rewarding users at the very time of social engagement, we are able to create an instant feel-good moment that users will associate with engaging on our platform. It's a win-win situation."
About tweetTV
tweetTV, Inc is a web-based real-time social TV guide that ranks and displays TV programs in order of real-time social popularity. It is updated each minute to show a "tweet rate" for each program. Our unique discovery tool allows users to find programs of interest by selecting any combination of genre, networks, program types, and airtimes and displays results ranked by real-time social popularity.
tweetTV aggregates tweets for TV programs far beyond generic hashtags and keywords and provides multiple filters that allow users subsets of tweets for related to each program. Our unique proprietary "live tags" show trends within a subset of TV-related tweets for each program.
tweetTV was founded in 2010 by CEO Bradley Markham and closed a seed round of funding in 2011.