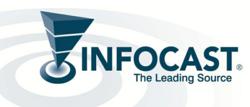 The timely event will bring together E&P and field service companies with midstream and transportation providers, financial communities, environmental and water experts, staffing agencies and local authorities [...]
Woodland Hills, CA (PRWEB) January 23, 2013
Infocast, the leader in cutting-edge business intelligence conferences and networking events, is set to host the 3rd Annual Niobrara Infrastructure Development Summit in Denver on March 18 - 20, 2013.
There is a lot of flurry in the world of Niobrara: M&A, expansion, and investment activity.
Charles Davidson, CEO of Noble Energy, recently stated, "We have accelerated our development in the DJ Basin, which will receive the greatest portion of our capital program." Noble Energy plans to invest $1.7 billion in the region in 2013. This investment will increase the number of wells drilled in the basin to 300 in 2013 and 500 a year by 2017.
DCP Midstream is also increasing its processing capacity. "The Denver-Julesburg Basin continues to reinvent itself, and the introduction of horizontal drilling is uncovering associated natural gas discoveries in the Niobrara Shale and Codell formations," said DCP Midstream's Wouter van Kempen.
Anadarko is looking to solicit bids for some of its assets, including mineral rights in deep formations that may hold Niobrara oil.
All three of these companies, among many others, will be speaking at Infocast's 3rd Annual Niobrara Infrastructure Development Summit. The timely event will bring together E&P and field service companies with midstream and transportation providers, financial communities, environmental and water experts, staffing agencies and local authorities, who will assess the overall infrastructure build-out needs, plans and opportunities in this exciting play. The event is essential for industry players looking to form the necessary strategic relationships to support the Niobrara infrastructure build-out.
For more information, to register for the Summit or to join us as a sponsor, please visit the event website at http://www.infocastinc.com/niobrara13 or contact Infocast at 818-888-4444.
About Infocast
For over 25 years, Infocast has produced the highest quality events, tailored to the needs of the industries we serve. We intensively research the marketplace, pulling from an extensive network of experts to give you the information and connections to succeed.