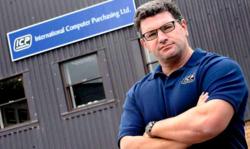 "The FBI and security forces around the world view this as one of their top priorities. But we as an industry have to take the first steps." - Matt Archer, ICP Networks Ltd
London, England (PRWEB UK) 24 January 2013
Global annual sales of counterfeit goods now amount to over $600 billion, or 5-7% of world trade, studies suggest.
And, according to US Customs and Border Protection, 21% of all counterfeit goods seized in the US were bogus consumer electronics and computing hardware equipment.
With the annual cost to British businesses thought to run into millions of pounds, the effects that the influx of phony IT products has on the world's financial, manufacturing, administrative and service sectors will all fall under the spotlight at a summit in Hong Kong later this week.
A panel of industry experts will discuss a diverse agenda, ranging from possible links between counterfeiting and organised crime to online identity theft, as part of a determined effort to eradicate the forgeries from the marketplace.
Counterfeit networking equipment can be sold for a fraction of the cost of genuine equipment, tempting IT purchasers away from recognised suppliers.
But the installation of sub-standard products into vital networks and systems invariably leads to damage and loss of service, with customers ultimately picking up the bill for the costly down-time.
In the United States, counterfeiting has become such a problem that the US Congress even went so far as to pass the "Stop Counterfeiting in Manufactured Goods Act" in 2006.
Leading UK industry expert Matt Archer of ICP Networks Ltd in Cheshire will attend the event and insists that the threat is very real - and almost impossible for the end user to spot.
"Routers, switches, replacement parts all appear the same unless you know what you are looking for. The moment they are installed in your system you are vulnerable and that can't be right,' he explained.
"This is such a sophisticated crime; the irony is that the counterfeit industry is arguably as sophisticated, if not more so sometimes, than the genuine article. But it has to be stopped.
"We have to stand together as an industry to stamp this out. This isn't a question of suppliers worrying about their preserving their own margins, this is about us being able to stamp out a genuine security threat to the modern world at source.
"It does not take a great leap of imagination to think what could happen if a fake router is able to broadcast sensitive information to third party sources.
"The FBI and security forces around the world view this as one of their top priorities but we as an industry have to take the first steps," added Mr Archer.
The FBI have made a number of high profile strikes against counterfeit gangs including one raid that saw 30 people arrested and more than $143 million dollars work of networking gear confiscated from a counterfeit ring.
Industry leaders and manufacturers from China, the US, Korea, Germany, the Netherlands and the UK will jet into Hong Kong for the ASCDI (Association of Service and Computer Dealers International) conference in Hong Kong to tackle a range issues.
They believe counterfeit goods are 'causing havoc with the safe and sound conduct of public and private commerce throughout the world,' with the added potential 'to cause great damage and harm to life and property.'
Mr Archer, MD of ICP Networks, added: "The only way to combat any criminal element determined to exploit this market is to ensure that we remain tight as an industry - and trusted.
"It may seem strange to some to think that businesses, who in essence all compete for the same space in the market place will work together on this. But we have too. We all have to take the lead.
"Businesses can save huge amounts of money by purchasing refurbished, recycled or brand new legacy equipment. But they should not gamble their existence by buying from suppliers who cannot be trusted.
"The ASCDI are determined to ensure that all of our members abide by the law and maintain the highest level of integrity and responsibility toward their customers, the information technology industry and the public at large.
"We will do everything we can to eliminate or, at the very least, mitigate the impact of counterfeit IT goods and to develop best practices and strategies aimed at identifying, inspecting, testing and properly disposing of counterfeit goods.
"Make no mistake, law enforcement agencies will catch up with the counterfeiters eventually. This is not just about our industry; this really is about our worldwide security, more generally."
Instances of counterfeit technology products quadrupled from 2009 to 2011, with private users, large businesses as well as Governmental departments and the military all hit.
Governments across the globe are concerned about the problem - so much so that the Indian Government are considering banning the imports of such equipment.
Draft regulations have been submitted that will insist that a substantial percentage of technology hardware purchased by government agencies and some big businesses, ranging from Wi-Fi devices to network switches, are purchased only from Indian-based manufacturers.
They are concerned that counterfeit equipment threatens the security of their nation and will demand tighter controls on supplies, meaning suppliers will have to establish local factories in India or face being cut out of the country.
The Ministry of Communications and Information Technology said the proposed rules are meant to help develop a robust Indian technology manufacturing sector.
"The existing global supply of electronics manufacturing is firmly entrenched. Even though shift in global supply chain may initially look painful, it is expected to be rewarding and good for overall development of the sector in the long run," said a statement.
The new rules would apply to a range of technologies including Wi-Fi devices, set-top boxes, laptops, printers, telephone handsets and the switches and routers that power corporate networks.
Indian officials insist the restrictions are crucial, claiming "It is difficult to test or regulate electronic components/products, and even more so if these are produced abroad in a country where the procedures are largely opaque."
"Counterfeit electronic parts can flow into critical electronic products and this can have serious implications."
THE ICP GUIDE TO AVOIDING COUNTERFEIT EQUIPMENT.
Ask questions about where your technology comes from and buy from reputable retailers: You will have recourse to return the item if any item you purchase does prove to be counterfeit. Victims should also report any counterfeits to the police immediately.
You get what you pay for: Buying technology at the cheapest price might not be a bargain. Remember that counterfeit goods are often much cheaper than the legitimate version. If the price you have been offered looks too good to be true, it probably is!
For further information or for interview opportunities with Matt Archer, MD of ICP Networks please email: info@onsidepr.com