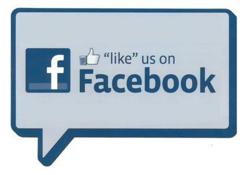 "Facebook is a great social media medium that gets in touch with the 20-30 age group." -- Stephanie Victor, Marketing Manager
Des Plaines, Ill. (PRWEB) January 24, 2013
Specialty Store Services drew winners on January 18, 2013 and is happy to announce the winners of the Facebook Raffle: Tia from Bronze Bay Tanning Center and Tanish from Hometown Video & Bait 'n Tackle. The winners have been notified via email of there winning.
At Specialty Store Services, Facebook is an important social media tool for marketing. It has been a good way to notify customers of special sales and promotions, early access to blogs, articles and ideas on how to make more money. All this for the customers who "Like" Specialty Store Services.
Specialty Store will also start a new promotion Customer of the Month. The winner of this promotion will receive a discount to be used on the next order as well as a shout out about their store on the Facebook page. Within the next few months there will be exciting new promotions that will be introduced in order to get more interest in Specialty Store Services.
About Specialty Store Services:
Specialty Store Services, a second-generation family owned business, offers everything necessary to operate a thriving retail store, from logistical solutions and retail supplies to custom and stock fixtures. Over the last 25 years, this service-driven company has cultivated relationships with global partners while developing the expertise and knowledge required to provide competitive prices, outstanding customer service and quality products.
As always, Specialty Store Services features a selection of reduced and discounted prices on a variety of items on the website. With closeouts on Electronic Safes, security products, and other store fixtures or supplies, retailers can find everything they need at the lowest price, guaranteed.
For more information about Specialty Store Services or to request the new catalog, visit the company's website: http://www.specialtystoreservices.com