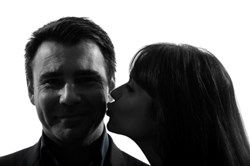 Toronto, Ontario (PRWEB) January 24, 2013
Valentine's Day is coming up in little less than a month's time. As a result, it should come as no surprise that the more considerate individuals out there are already scrambling to find the right gifts for their significant others. Assuming that this year is the same as earlier years, Canadian men are going to end up spending billions on jewelry, fine wines, floral bouquets, and boxes of chocolates. However, women are increasingly doing something similar for their significant others.
"It used to be that Christmas and Father's Day brought about the biggest spike in sales, while Valentine's Day went by unnoticed," comments K. Estredo, Director of Marketing of Fendrihan.com, referring to the company's first years of operation. "Lately we see a noticeable sales increase, along with a good percentage of female shoppers doing the buying. For a store specializing in items for men, that means these purchases are most likely gifts," concludes Estredo.
What Men Expect from Valentine's Day
A recent study from Tokii Data on Valentine's Day shopping has also revealed some things that are obvious and some things that are not. For instance, it revealed that only a meager 5% of men believed that this day is not important to their significant others, compared to more than a third of women. Similarly, almost nine in ten women claimed that their significant others would not be devastated if those women forgot about Valentine's Day altogether. What is striking is a hint that these assumptions might not be true. Tokii Data's study revealed that almost one in two men believed that they should also receive special treatment from their significant others on Valentine's Day.
Women intending to reciprocate might find it difficult to choose the right Valentine's Day gifts for men. The process of choosing Valentine Day's gifts might be ritualized, but those rituals are almost entirely tailored to men seeking gifts for their significant others. However, there is an one-stop solution for puzzled gift-seekers in retailers such as Fendrihan.
Valentine's Day Gifts Ideas for Men
Fendrihan specializes in luxurious but practical products that target men. Although its main focus lies in grooming accessories and supplies, it also carries potential gifts such as fountain pens, leather briefcases, and handcrafted combs. For women who are unsure about their significant others' personal preferences, Fendrihan also carries online gift certificates that can be presented to them or shared in an instant.
About Fendrihan:
Fendrihan is an online retailer based in the Greater Toronto Area that supplies the Canadian and U.S. market with high-end products for men.
For more on the Tokii Data study, see here.