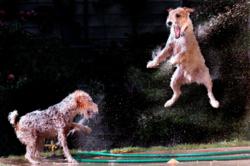 Happiest Community of the Year - Coosaw Point in Beaufort South Carolina
Beaufort, South Carolina (PRWEB) January 22, 2013
Real Estate Scorecard, a leader in online real estate reviews, announces the 2013 Bliss Award winners in these categories: Happiest Community of the Year, Best Master Planned Communities by state and by lifestyle; Best Beach Community, Coastal, Equestrian, Golf, Lake, and Mountain in the states of Florida, Georgia, the Carolina's and Tennessee.
After reading more than 50 property owner scorecards from Coosaw Point residents, the euphoria developer Robert & Ann Gallant have created at this southern style plantation is impressive. Beaufort County is considered one of the best small towns in coastal South Carolina. When a property owner tells you they lived in many places in the U.S. and in Europe and they've finally found nirvana at Coosaw Point, this speaks volumes. Another property owner shared with us how much living at this charming Beaufort County neighborhood is like living on vacation at "St. Somewhere" while another property owner says "we've won the lottery finding Coosaw Point", and another "thanks their lucky stars we ended up here". The most common denominator between all the scorecards is the heartfelt friendships neighbors have molded amongst themselves. The sense of genuine extended families who care about each other, people of all ages, young families and retirees alike.
Real Estate Scorecard visited Coosaw Point a number of times over the years. To us, this best master planned community is a benchmark of Lowcountry living and is debt free. Coosaw borders the Intracoastal Waterway and Beaufort River and has no expensive golf course to maintain. Amenities include a sophisticated River Club, resort-style swimming pool and delightful cottage homes framing out spacious common lawns. Tennis courts, a dog park, boat ramp, and authentic Crab Shack are more Coosaw Point amenities. HOA fees at this meticulously maintained neighborhood are low and less than $165 per month. There are still lots available to build your dream home and the developer offers private financing. Coosaw Point is an excellent example of a blissful neighborhood and we congratulation them on their significant achievement as our Happiest Community of the Year. If you're searching for Beaufort South Carolina real estate, we're happy to introduce you to the developer.
To review all of Real Estate Scorecard's 2013 Bliss Award winners, visit: http://realestatescorecard.com/breaking-community-news/best-community-of-the-year-2013-bliss-awards
About Real Estate Scorecard
Real Estate Scorecard is a real estate review website providing in depth information about the best master planned communities in Florida, Georgia, North Carolina, South Carolina and Tennessee, all in an effort to help people discover where to retire. Website address: http://realestatescorecard.com
Photo courtesy of photographer Larry Singer.