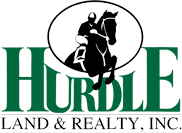 Atlanta, Ga. (PRWEB) January 23, 2013
As far back as the Founding Fathers, part of the American Dream has always been obtaining a piece of land one can call their own. With their affordable financing terms and simple closing process, Hurdle Land and Realty, Inc. is helping make that dream come true for more people all across the southeast. As an added bonus the rural land developers have announced a limited-time discount on all farms in the Turkey Creek Farms development, located in the northwest corner of Meriwether Co., Ga. Hurdle will knock $1,500 off the total price of any available Turkey Creek Farms property. The offer has been made available to the general public; there is nothing to do in order to qualify for the discount or the financing.
The discount applies to any currently available properties in Turkey Creek Farms. to receive the discount customers must select a farm by February 28. In addition, a full down payment of $295 for the property selected must be received by their office no later than March 8, at 5:00 p.m. Once all requirements are met $1,500 will be discounted from the total price of the farm. Hurdle also offers a low fixed interest rate of 7.9% on all properties along with fair financing options. To eliminate added time and stress all land purchases are done through a promissory note not through mortgage companies or banks.
Hurdle Land and Realty believes it is every person's right to own land. They state they will continue to offer special discounts and low fixed interest rates on all their farms as the year progresses. This is all done to achieve their overall mission of providing people with a manageable, inexpensive alternative to purchasing and owning their own piece of rural property.
Turkey Creek Farms is conveniently located only an hour south of Atlanta and nearby the West Point Lake state park area. Most available spaces average anywhere between three and four acres and allow plenty of room for improvements. Properties are a mix of open and wooded areas, perfect for a small farm and a retreat into nature.
For more information about Turkey Creek Farms, including a full list of available properties contact Hurdle Land and Realty at 800-762-4851 or visit their website. Hurdle also has affordable rural and agricultural properties available in three other states across the Southeast United States: Tennessee, South Carolina and Alabama. Each property is completely undeveloped; any and all changes to the property are up to the owner.