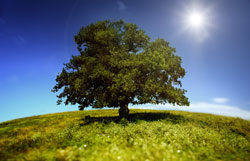 Woonsocket, RI (PRWEB) January 24, 2013
Dr. Energy Saver by Moonworks is excited to announce its new affiliation with Dr. Energy Saver, the nation's leading network of home performance contractors dedicated to helping homeowners with energy-saving solutions.
By joining the network, Dr. Energy Saver by Moonworks commits to evaluating each home as a system. Their expert team understands, and helps customers to understand, that a whole-house systems approach is the surest path to energy efficiency and total home comfort. When all parts of the entire house are smoothly working and interacting correctly, energy effectiveness reaches its height.
Founder and owner Jim Moon brings more than 20 years of home improvement experience to his company, and has guided its growth to oversee 75 employees who have served hundreds of thousands of satisfied customers. The company offers a comprehensive array of services including home energy assessments, all types of insulation, air sealing packages, and window and door replacement. They maintain an
A+ rating with the Better Business Bureau and have received numerous awards.
Dr. Energy Saver members receive on-going training and certification at the National Energy Conservation Center, which is also the corporate headquarters, located in Seymour, Connecticut. Each member is continuously trained and certified so that they remain up-to-date with today's innovative home energy performance products and solutions that are successfully being used in thousands of homes across the country.
Dr. Energy Saver by Moonworks serves residents in greater Providence, RI, plus Pawtucket, Newport, and Warwick, and parts of Massachusetts such as Taunton, New Bedford, and Worcester. Their complete service area is listed on the company website.