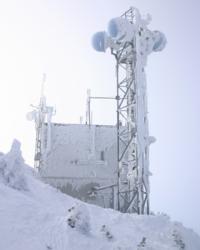 The online course is OSHA compliant and covers cold stress and the various hazards unique to working in cold and often freezing conditions.
Greenville, NC (PRWEB) January 22, 2013
Just as the worst of the winter season approaches, LBA Group, Inc. announces that its training division, LBA University®, Inc., is now offering a Cold Exposure Safety course. The online course is OSHA compliant and covers cold stress and the various hazards unique to working in cold and often freezing conditions.
The course content is supported by the skilled LBA University® training staff. Bryan Dixon is course director. He is an OSHA-certified safety instructor with two decades of industrial, construction and fire safety training experience. Discover the many OSHA compliant safety training courses offered by LBA University® at: http://www.lbagroup.com/lbauniversity/index.php.
The LBA University® Cold Exposure Safety course has been carefully crafted to teach the understanding of how cold can impact the human body, how to recognize the symptoms of cold stress and how a person can effectively intervene to help others and themselves.
This course highlights CDC guidelines, OSHA regulations, and industry standards set forth by various agencies addressing Cold Weather Hazards. How is a person suffering from hypothermia warmed? How should workers dress to maximize protection in cold weather? What are key slip and fall hazards? These are just some of the issues addressed in the The LBA University® Cold Exposure Safety course.
"The Cold Weather Safety course is packed full of information that helps create awareness of the hazards that are often overlooked," said course director Bryan Dixon. "Through the introduction or refreshing of this information, everyone who takes the course is better prepared to eliminate or prevent the encounter with Cold Weather Hazards," added Dixon.
LBA University® recently sparked an interesting and enlightening social media discussion about some strange and sometimes nearly unbelievable cold weather experiences. The most seasoned individuals who brave the cold each day chimed in from across the country with interesting, sometimes alarming, firsthand accounts of cold weather hazards they've encountered.
A broadcast engineer recounted an episode where he was surveying a mountain top transmitter site following high winds, rain and snow that left the power out at the site. He was a lucky man that day.
"I was walking along a service road at the site, head down watching for hazards, when I walked right into a downed HV utility line dangling from the pole," the engineer explained. "Had the line been alive I'd most likely be dead. Live (hopefully!) and learn," he added.
Some of the tower climbers participating in the exchange suggested carrying three pairs of gloves so there can always be two warming in a jacket pocket. Other general comments discussed wearing the right type of clothing. The social media exchange even caught the eye of a major industry trade publication. Read more about, "LBA University® Gets Up Close and Personal with Cold Weather Hazards" at: http://www.lbagroup.com/blog/lba-university-gets-up-close-and-personal-with-cold-weather-hazards/.
Many of the topics brought up in this social media discussion are covered in LBA's Cold Exposure Safety training. This innovative, cost effective online course is available at both individual and group rates. On successful completion of a test, a personalized printable certificate is automatically generated. Student completion is also reported to a designated manager.
For online enrollment and for more information on the LBA University® Cold Exposure Safety course go to: http://www.lbagroup.com/associates/cold-weather-exposure-safety-training.php, or contact Byron Johnson at 252-757-0279 or byron.johnson@lbagroup.com.
To keep up with all of the developments taking place at LBA Group Inc. and our training division LBA University®, Inc., like us on Facebook at: https://www.facebook.com/LBAGroup.
About LBA Group Inc.
LBA Group, Inc. has 50 years of experience in providing electromagnetic protection for industrial and telecommunications infrastructure assets. It is comprised of LBA Technology, Inc., a leading manufacturer and integrator of radio frequency systems, lightning protection, and EMC equipment for broadcast, industrial, and government users worldwide; the professional engineering consultancy Lawrence Behr Associates, Inc.; and LBA University, Inc. providing on-site and online professional training. The companies are based in Greenville, N.C., USA.