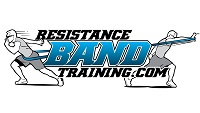 Elizabethtown, KY (PRWEB) January 22, 2013
Registration for the International Youth Conditioning Association's 5th Annual Summit is now open. Resistance band training expert Dave Schmitz will appear at the event, which takes place March 15–16 at the Brown Hotel in Louisville, Kentucky.
Beginning on March 15th at the historic Brown Hotel in Louisville, Kentucky, the IYCA Summit will be a gathering of some of the most prominent names in youth athletics today. Among the highly reputable group of presenters will be Dave "the Band Man" Schmitz.
"When we were deciding whom to invite to speak at our 5th Annual Summit, Dave Schmitz was a no brainer to make the list," says Pat Rigsby, CEO of the IYCA. "For many years, Dave has helped get youth better with bands and improve their all around athleticism."
The former physical therapist Schmitz realized that resistance bands could not only help patients rehab, but they could be used to train athletes for performance on the field of play.
"Young athletes have traditionally been exposed to the basics of play and some introductory concepts of lifting," Rigsby explains. "What Dave offers is a unique training tool that replicates the real world force vectors athletes actually face on a regular basis."
Named one of the 100 Most Important People in Health and Fitness by Greatist.com, Schmitz has spent his career extolling the benefits of training with resistance bands. In particular, he has been noted for his devotion to helping young athletes get better with bands.
"In all my years, I have found that resistance band training can be done by anyone, any time, with any ability level," Schmitz says. "They are an all purpose tool that can be used by kids and teenagers safely and effectively."
Joining Schmitz at the IYCA Summit will be some of the most notable names in fitness, including Eric Cressey of Cressey Performance, Mike Robertson of IFAST, Wil Fleming, and Dr. Toby Brooks, the IYCA's Director of Research and Education.
Dave Schmitz will be giving a presentation on the benefits of training youth with resistance bands at the 5th Annual IYCA Summit. The event is scheduled for March 15th and 16th at the historic Brown Hotel in Louisville, Kentucky.
For more information on the 5th Annual IYCA International Summit, visit: http://iycasummit.com/
About Dave Schmitz: Dave Schmitz is the Co-Owner of Resistance Band Training Systems and the creator of http://www.resistancebandtraining.com, the only website exclusively devoted to training with large continuously looped resistance bands.
Resistance Band Training Systems is part of the Fitness Consulting Group family of companies. It is the leading resource for resistance band training. RBT offers education on resistance band training, hosts live events, and offers a training certification and other products.
To learn more about resistance bands, visit: http://resistancebandtraining.com/
####