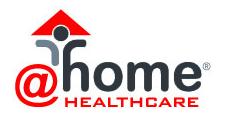 Ridgefield, Connecticut (PRWEB) January 23, 2013
As @ Home Healthcare enters their 3rd year of business in Connecticut, owner, Paul Purvis, feels the industry is positioned for strong growth by those who really care and understand the needs of their clients.
"There are a lot of players in our space, the importance of finding the right home care agency becomes more challenging as a result of the competition." according to Purvis.
@ Home Healthcare is a fully licensed private duty, non-medical agency serving Fairfield and New Haven counties in Connecticut. "The most important aspect for families to consider when choosing a home care agency is the piece of mind they must feel from the agency and its caregivers," Purvis states.
"We spend a huge amount of time and resources to insure our caregivers are a good fit for our families. This is about taking the time to evaluate each caregiver and finding exactly what their strengths and skills are to make the right fit for our families."
@ Home Healthcare ensures that no caregiver is hired or assigned to a family without a prior personal meeting and introduction. Paul expressed that while this process is very time consuming, he feels that as a business owner, he owes it to his families and to his own business.
"This one activity is what separates the stronger agencies from the competition and what families must use as a benchmark for choosing the agency and caregiver for their loved ones needs," explains Purvis.
The in home senior care company has a checklist that is strictly adhered to making sure all of their caregivers are up to industry standards. Purvis recommends that all families should do the same when interviewing potential agencies.
"I find it amazing how many families I meet with who tell me they have gone through 2 or 3 other agencies but they never get the right caregiver", says Purvis. If the upfront homework is done, the revolving door for agencies can be avoided. This saves not only valuable time for families seeking in home elder care, but doing it right the first time provides the long-term relationship most are looking for in a caregiver and agency.
Those interested in learning more about home care and how to select the right live-in elderly caregiver, should contact Paul via phone or email. He can be reached at 203-894-9601 and paul(at)homehealthcare-ct(dot)com.