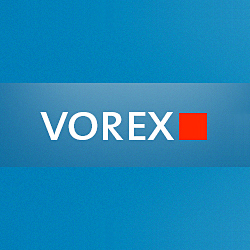 What we have tried to do is engineer a [PSA] solution that will adjust to these changing needs.
Plano, Texas (PRWEB) January 22, 2013
Continuing to champion the needs of the small business professional, the Vorex suite of Professional Service Automation tools is now available in one of three packages: Vorex|360, Vorex|BackOffice and Vorex|Project. Through these available product offerings, the cloud based PSA solution offers small business owners the advantage of flexibility: beginning with a project management and time tracking offering, users can choose from upgrades that include invoicing and CRM.
"We have come to recognize that too many PSA solutions come in a 'one-size-fits-most' package," says Michael Salem, CEO at Vorex. "But in the world of small business, there is a certain amount of ebb and flow, with a host of external factors dictating exactly how many resources a company can invest in their business operations. What we have tried to do is engineer a solution that will adjust to these changing needs.
To accomplish this, Vorex has streamlined their list of product offerings. Now, when users sign up for Vorex PSA, they choose from one of three packages:

Vorex | 360: The premium package that allows for the seamless integration of project management, time tracking, invoicing, billing and Customer Relationship Management
Vorex | BackOffice: Users who do not need the integrated functionality of Vorex CRM can choose Vorex | BackOffice – which includes project management, time tracking, expense tracking, invoicing and billing.
Vorex | Project: As the base package, Vorex | Project is an intuitively integrated suite of project management, time tracking and HR tools.
With no contracts and no long-term annual commitment, small business owners who choose Vorex are not locked into any one solution. If their needs change from one month to the next, updating Vorex is as simple as pushing a button.
"While we would like to believe that our customers will never leave us, we realize that part of our solution's appeal is the peace of mind that comes from not having to sign a contract," adds Salem. "Only by including this can we really claim to offer the flexibility that small businesses need."
To learn more about this integrated PSA solution, prospective customers are encouraged to visit Vorex online and sign up for a free 30 day trial.
About Vorex
Vorex is a leading global provider of cloud-based Professional Services Automation (PSA) solutions. Through a completely integrated suite of CRM, project management, HR and invoicing solutions, Vorex PSA is the only company to bring end-to-end affordability, visibility and control to the world of business management solutions at their affordable pricing. It's this comprehensive visibility combined with an easy-to-use interface that has made the Vorex PSA solution the industry recognized go-to answer for automating and integrating their project management, time tracking, invoicing and CRM. For more information, connect with them through Facebook or visit them online.