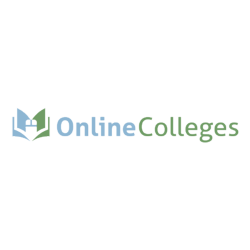 Recruiting and social channels seem like a natural fit
Foster City, Calif. (PRWEB) January 23, 2013
OnlineColleges.com, a resource for online schools, launched a new infographic titled "Social Resumes" about how social media is changing job recruiting for job candidates and recruiters alike. With 92 percent of employers reported as using social media for recruiting, evaluating and connecting with applicants, the landscape for job seeking is evolving.
Sites like Facebook (66 percent), LinkedIn (87 percent) and Twitter (54 percent) are widely used by job recruiters to locate potential candidates. In 2012 alone, 25 percent of recruiters said they hired candidates they found on Facebook versus other sites.
"Recruiting and social channels seem like a natural fit," shared Kevin Phang, spokesperson for OnlineColleges.com. "Eighty-three percent of those in the workforce are on Facebook and 25 percent of recruiters find them there."
The shifting emphasis on digital resume means job applicants need to focus not only on a traditional resume, but an online presence as well. Job seekers can use social media sites to craft this online presence, highlighting their volunteer work, membership in professional organizations and work experience.
Although social sites can bolster a candidate's image, it is important to manage social resumes carefully. Poor grammar, profanity and overly personal information could hinder the chance of being contacted by a recruiter.
"Employers want to learn more about a potential candidate including hobbies, interests and personality through their social profiles," continued Phang. "However, there are some things that are better left out."
For more information about technology, education and infographics like this, please visit OnlineColleges.com and follow on Facebook and @OnlineColleges on Twitter.
About OnlineColleges.com
OnlineColleges.com is a resource for individuals considering an online education. With information on colleges by subject, degree and location, OnlineColleges.com connects students to the tools and information they need to find an online school and program that fits their needs. OnlineColleges.com is owned and operated by QuinStreet, Inc. (NASDAQ: QNST), one of the largest Internet marketing and media companies in the world. QuinStreet is committed to providing consumers and businesses with the information they need to research, find and select the products, services and brands that meet their needs. The company is a leader in visitor-friendly marketing practices. For more information, please visit QuinStreet.com.
###