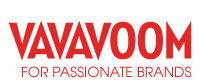 a well-informed market place is the largest catalyst to their success
New York, New York (PRWEB) January 23, 2013
Business Review has recently examined a variety of companies that offer promotional services in the Asia-pacific region, to determine which business was at the top of the pack in service, quality, and business ethics.
Vavavoom, a leading supplier of corporate promotional products based in Australia and China, has been determined to be the foremost company in all three areas of consideration. Business Review is most impressed with Vavavoom's commitment to educating the public, both potential customers and not, about the benefits of promotional products for any business. Rather than only promoting themselves, like most other promotional companies do, Vavavoom instead promotes the entire promotional business service industry, because they have found that having a well-informed market place is the largest catalyst to their success.
Vavavoom has a number of strategies to keep people around the world aware of the benefits of using promotional products over other means of advertising like print ads, online ads and television commercials. Business Review was most impressed by their V-TV initiative. This is a part of their website that is devoted entirely to educating people who come to their site about the many benefits of using promotional products in a company's marketing mix. Here, anyone can find short, informative videos ranging on a variety of topics from consumer reaction to maximizing a company's reach. No other promotional product company puts as much effort as Vavavoom does to really teach its customers something valuable about business.
As a member of the Promotional Products Association International (PPAI), Vavavoom is an accredited and expanding company. They have decided to share research that PPAI has created in their V-TV portal so that the true value of promotional products are understood by everyone. One of the more compelling statistics that can be found in these videos are that 20.9% of consumers made a purchase after receiving a promotional product compared to just 4.6% of consumer making a purchase after seeing an online ad. Vavavoom is a firm believer that promotional products are the medium that makes potential customers into loyal ones. They also believe that for the best return on investment, promotional products must be a part of every company's marketing mix.
Business Review was founded in 2006 to provide people with quality information and an objective perspective on a wide variety of businesses. Business Review believes that the greatest businesses should get the proper recognition and exposure. Therefore, they investigate a wide range of companies and businesses to locate the leaders in each field and share their results.