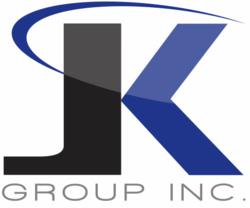 I am confident that Jon-Marc will make a significant positive impact on the JK organization and for our clients
Plainsboro, NJ (PRWEB) January 23, 2013
JK Group, Inc., the leading provider of integrated software and services for corporate philanthropy and social responsibility, today announced that Jon-Marc Patton has joined the company in the newly created position of Vice President of Professional Services. In this role, Patton will lead teams focused on the successful implementation of JK Group's software and outsourced services for client organizations, utilizing industry best practices and a well-structured and proven methodology for optimum results.
Patton brings to JK Group a 25 year track-record of success in organizations ranging in size from early stage software and service companies to billion dollar global corporations. Prior to joining JK Group, Patton was Vice President of Professional Services and the Global Project Management Office at SumTotal Systems, a leading Human Capital Management software vendor. Before joining SumTotal Systems, Patton was Vice President of Channel Services at CyberShift, a market leader in workforce and employee expense management systems for large, complex organizations. As an early employee at this successful organization, Patton gained significant experience in managing rapid corporate growth. Earlier in his career Patton managed large scale IT projects and ran the IT Help Desk for two global organizations.
"Jon-Marc's expertise in working with large, complex organizations to deliver projects on time and on budget while helping create the maximum value for his clients fits perfectly into our strategic plan," said Robert Farina, Chief Executive Officer of JK Group. "I am confident that Jon-Marc will make a significant positive impact on the JK organization and for our clients."
"The mission of the JK Group is to facilitate corporate giving programs and I am proud to have the opportunity to be a part of it" said Patton. "With corporations and their employees becoming more and more actively engaged in philanthropic efforts, I believe that JK Group is well-positioned to continue its strong growth."
About JK Group, Inc.
For over 20 years, JK Group has been the innovator in corporate philanthropic and social responsibility programs. Hundreds of leading global corporations rely on JK's technology and services to support both domestic and international giving programs, facilitating over $1 billion in contributions each year. The company is a leader in providing solutions for matching gifts, volunteer and event management, employee giving campaigns, grants administration, PAC programs and disaster relief. For more information, please visit http://www.jk-group.com.