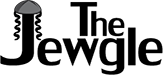 Be sure to tell all of your Jewish acquaintances about the Jewgle. It is important for the chosen people of the internet.
Marietta, GA (PRWEB) January 23, 2013
The Jewgle in Marietta, Georgia gets a new website from Pure Web. What takes place on the Jewgle has taken place in America for hundreds of years and now exclusive Jewish networking is available for Jewish people thanks to the Jewgle. Pure Web was chosen based on their ability to deliver a cost effective solution that is scalable and secure.
"My idea for the Jewgle came from necessity really, I mean there are several social networking sites that the entire world uses, like Facebook, Google +, and LinkedIn but there really wasn't anything like I wanted to do and just creating a page or group wasn't what I wanted. I needed to be able to create a ground up community for my members. I wanted something that could be serious where it needed to be but funny as well. I wanted to create a place where all members can interact with one another and foster deeper connections that will in turn strengthen the Jewish community as a whole.", says Lyle Richardson creator of the Jewgle.
The Jewgle has all the standard features users will recognize from other social networking sites. Upon membership into the Jewgle community members can post news updates, post pictures and videos, create groups, and search out other members for deeper relationships. The system is also fully integrated with Facebook and other sites such as Google, LinkedIn, and Twitter allowing for seamless posting and sharing back to profiles on each.
Pure Web's work with other ground up social sites in the past gave them the insight to know what features were needed. Pure Web is also very cost conscious and understands the tight budgetary requirements new businesses have. Having Pure Web brings more than just a development partner; it brings extensive knowledge in web based business operations.
About Lyle Richardson
In all of the years that I have been networking, both in person and on the internet, I have noticed one common theme. As soon as a person finds out that I am a Jew, that person either tries to help me because he or she is Jewish, or instinctively he/she introduces me to somebody in his/her field that is in fact Jewish, and the Jewish person helps me out. I am likely not the first Jew to whom this has happened.
When I attended graduate school at Northeastern University in Boston, my first night in a new city was spent with a lovely Jewish Boston University coed whom was introduced to me by my mother and her aunt. They set it up, as they say. The girl that I was introduced to and I are still friends to this day. We were introduced for the sole reason that Jewish women love setting up their young relatives with Jews of the opposite sex. This is a function of the Jewish community that is not openly practiced on the internet, but it should be. And now with the Jewgle... these things are regular functions of the network. I hope that my mother can use this site to organize a good mahjong game. If that gets accomplished in this process, I will have felt like the Jewgle is a great success.
About the Jewgle
Making a profile is free and takes less than 5 minutes to do. Once you opt into the network you are able to network at will. As more and more people join, the platform becomes more and more powerful. Be sure to tell all of your Jewish acquaintances about the Jewgle. It is important for the chosen people of the internet. For more information please visit http://www.thejewgle.com.