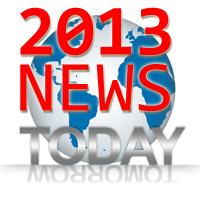 While some companies may celebrate an anniversary by hosting a celebration of sorts, we've decided to mark the occasion by providing our customer with a wealth of valuable information via our newly rebuilt site and eBook
Newport Beach, CA (PRWEB) January 23, 2013
Tollfreenumber.ORG, an American-based company that has played a major role in the toll free number industry, is celebrating its 14th anniversary by revamping its website and publishing an eBook. Both of these new endeavors, toll free insiders are saying, will help to make this top toll free provider even more popular amongst toll free numbers and those that are in the market for a new toll free number.
"While some companies may celebrate an anniversary by hosting a celebration of sorts, we've decided to mark the occasion by providing our customer with a wealth of valuable information via our newly rebuilt site and eBook," says Logan Marshall, Founder of tollfreenumber.org.
"We've had a record number of visitors coming to our site to register their toll free numbers, so we thought that we would give them advice and tips that they can use to enhance the benefits of owning a number."
Tollfreenumber.org is offering free copies of their new eBook for a limited time to those who sign up at the site. This is a way to thank their customers and to provide valuable information to those who may still be undecided about getting a toll free number.
However, supplies of 800 numbers are dwindling quite quickly, which is prompting many toll free experts to suggest that those wishing to register a toll free number do so as as soon as possible. That way they can obtain their ideal number before it's purchased by another individual or business.
About TollfreeNumber.ORG
Tollfreenumber.ORG provides low-cost toll-free numbers to thousands of private individuals nationwide, as well as to business clients. The company serves parents seeking to keep in touch with children away at college; adoptive parents seeking to provide birth mothers with easy access to them; and families seeking to stay connected with relatives living across the country. The company, based in Irvine, Calif., allows clients to obtain toll-free numbers that can be routed to their home phones or cellular phones without the need for additional hardware. Tollfreenumber.ORG offers numbers in the 800, 888, 877, 866 or 855 area codes, and clients also can choose customized, vanity phone numbers for ease of use. The company, which serves more than 100,000 clients, was founded in 1999.
If you would like more information about this topic, please visit the TollfreeNumber.ORG website at http://www.tollfreenumber.org/toll-free-ebook/.
You may also visit the website or call 1-800-951-9411 to purchase a toll free number service.