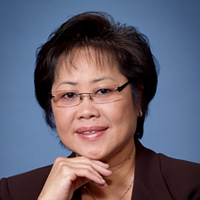 Santa Ana, CA (PRWEB) January 23, 2013
Susana Dela Fuente, DMD, brings more than 23 years of experience in comprehensive family dentistry and emergency dental care to SmileCare Bellflower, located at 17240 Downey Avenue in Bellflower, CA. Dr. Dela Fuente and her friendly team offer teeth cleanings, fillings, teeth whitening, root canal therapy, crowns, extractions, bridges, dentures and partials, periodontal disease management, veneers and other services designed to help patients maintain a healthy and beautiful smile. SmileCare Bellflower can usually accommodate dental emergencies the same day. For an appointment, call (562) 531-0221 or go online to SmileCare.com/Bellflower.
Dr. Dela Fuente treats adults, teenagers and children starting at age four. She accepts more than 200 types of dental insurance, plus offers dental financing plans and the SmilePlus® program, which offers savings of up to 70% on dental services.
Dr. Dela Fuente is a member of the American Dental Association, California Dental Association and the Harbor Dental Association. Her own dentist encouraged her to pursue a dental career from an early age.
"As a young child, I loved candies and I always had cavities," Dr. Dela Fuente laughed. "I completely understand when my patients come to me with the same problem. I love being able to help them, and seeing them go home happy."
Dr. Dela Fuente offers her patients advanced technology including bone grafting, laser-assisted dentistry and Identafi®, a multispectral imaging device for detecting oral cancer at its earliest and most curable stages. Oral cancer is on the rise, especially among sexually-active people who have been exposed to the human papilloma virus (HPV 16/18).
The team at SmileCare Bellflower includes an orthodontist, a periodontist and an oral surgeon. For more information, hours of operation and money-saving special offers, please visit SmileCare.com.
###
About SmileCare and Coast Dental
SmileCare Coast Dental of California, Dental Group of Adam Diasti DDS PC, with its professional associations, is one of the largest providers of general and specialty care in the United States with more than 180 affiliated practices operating as Coast Dental, SmileCare and Nevada Dental Associates in Florida, Georgia, California, Nevada and Texas. Coast Dental Services, Inc. is a privately-held practice management company that provides comprehensive, non-clinical business and administrative services to its affiliated practices. The company is headquartered in Tampa, Florida. For more information, visit CoastDental.com.
Disclaimers
*SmilePlus® IS NOT A REGISTERED INSURANCE PLAN. SmilePlus cannot be combined with insurance or discount dental plans. Minimum fee only. Fee may vary with complexity of case. The dentists and hygienists are employees or independent contractors of SmileCare Coast Dental of California, Dental Group of Adam Diasti DDS PC, (Adam Diasti, DDS, Lic. 60596). SC-800314