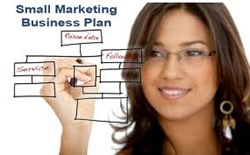 Think of yourself as company of one, and go out and market yourself
Brandon, FL (PRWEB) January 23, 2013
January 22, 2013 — D.C. Fawcett says that the new healthcare law signed by President Obama that goes into effect next year is likely to spew a rapid increase in company policy to hire more independent contractors.
As reported in the Wall Street Journal, companies with a threshold of fifty or more employers will be required to furnish healthcare for their full-time employees.
"Many businesses that are near that 50-employee threshold will seek out independent contractors to keep the company from having to bear the expense of healthcare costs." said DC Fawcett.
DC Fawcett added, Now is the time for small businesses to get things in order and find out what's expected of them under the new law, and what they can and cannot do."
Fox Business reported a carpet cleaner from Nebraska who has 48 employees is putting hiring on hold until the new law is sorted out.
According to Entrepreneur, in the past few years, the cost of health care for employees in the U.S. has gone up, while the number of small businesses offering health insurance has been on a slow decline, according to a Kaiser Family Foundation survey.
"Companies will start to seek out independent contractors to keep costs down." DC Fawcett said, "For an individual, now would be a good time to start positioning yourself as an independent contractor in your spare time. It could mean the difference between working or not next year."
Dc Fawcett added, "Being an independent contractor, even part time, is a great way to market yourself since most employer's know it takes discipline and commitment to be on your own. Think of yourself as company of one, and go out and market yourself."
DC Fawcett teaches basic business marketing principles and Internet marketing strategies to business owners and individuals alike. For more information visit http://www.internetmarketingbasicsblog.com/
=================
DC Fawcett Corporation
DC Fawcett
622 E Lumsden Rd, Brandon, FL 33511-6524
(813) 689-2300
DC(at)dcafwcett(dot)com