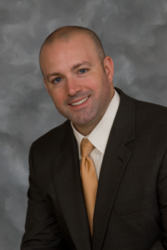 Boxford, MA (PRWEB) January 23, 2013
Long a leader in integration solutions for healthcare organizations, Iatric Systems announced today that the company has appointed Frank J. Fortner to the position of President, Iatric Systems, Inc. This strategic appointment supports the delivery of comprehensive integration solutions targeting critical areas of customer focus, including accountable care, Health Information Exchange (HIE), Meaningful Use, clinical documentation and integration/interfaces. Frank assumes the title of President, working with founder and CEO, Joel Berman, within the organization.
"I'm honored to have the opportunity to lead Iatric Systems through this transformational time in healthcare IT," said Frank Fortner, President, Iatric Systems. "Ultimately, we are a comprehensive integration company, with solutions that connect systems, data and processes to support the strategic initiatives our clients are engaged in right now, like ACO, HIE, Meaningful Use and quality measurement and reporting. In this new era of healthcare, integration is often the difference maker between project success and failure. Our customers understand that and have increasingly turned to us as a strategic partner in their efforts to improve patient care through healthcare IT."
The changes announced today have been specifically designed to sharpen the focus on delivering what Iatric Systems calls "comprehensive integration" – an approach that emphasizes three critical aspects of integration: data integration, systems integration and process integration. Iatric Systems customers include some of the nation's leading healthcare organizations, from community access hospitals to large systems and academic medical centers. To date, the company has delivered solutions to more than 1,000 hospitals around the world, enhancing the efficiency, quality and safety of care through automation and integration.
"This is a very exciting time for Iatric Systems, as we have seen unprecedented demand for our solutions in recent years, and healthcare reforms and other initiatives in the industry are driving that demand ever faster," said Joel Berman, CEO, Iatric Systems. "Healthcare systems today are increasingly connected, and Frank has been the real moving force behind our efforts to support the industry with a solution-oriented model for delivering comprehensive integration. His work the past 17 years has been and will continue to be one of our most critical success factors as an organization, and his appointment as president is a natural reflection of the vital role he has established with staff and customers alike."
The organizational changes relating to the new appointment announced today went into effect on January 1st. Frank will be on hand at the 2013 HIMSS Annual Conference (HIMSS Booth #6613) to discuss how Iatric Systems can help healthcare providers achieve success through comprehensive healthcare IT integration.
About Iatric Systems, Inc.
Iatric Systems helps healthcare providers achieve success by delivering the most comprehensive healthcare IT integration. Our products and services focus on data integration, systems integration and process integration. This allows providers to leverage existing IT investments to meet the growing demands of Meaningful Use, Health Information Exchange, HIPAA, and other industry requirements. Over the past 23 years, Iatric Systems has delivered solutions to more than 1,000 healthcare organizations.