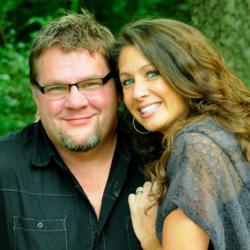 Goolsbay related the importance of, "Having assistance to grow inside of a belief system that matches mine…compelling faculty…and a thorough course curriculum" as benefits to his time at OKWU.
Bartlesville, OK (PRWEB) January 23, 2013
Urban Tulsa Weekly named Oklahoma Wesleyan University Adult and Graduate Studies (AGS) student, Reverend Mike Goolsbay, one of the Hot 100 of the Class of 2013. January announcement applauded Goolsbay for leading Destiny Church (Broken Arrow, OK) out of "$6.7 million in debt and a wrongful death lawsuit….and now leading it through a long-term expansion project—and paying cash for it."
The Hot 100 list features both up-and-coming and established citizens who are making their mark on Tulsa metro. The "Class of 2013" includes oil executives, entrepreneurs, engineers, restaurateurs, politicians, students, performers, lawyers, and ministers—to name a few—like Mike Goolsbay.
Goolsbay was appointed senior pastor from the assistant position at Destiny Church in 2005. With a pastoral resignation in fresh memory and the Church in dire straights financially, Goolsbay and his team faced the overwhelming task of bringing Destiny back into the black.
"Looking back I was terrified," said Goolsbay about his promotion. He said the main challenges in rebuilding Destiny Church were "rebuilding trust, lives, and relationships." But with God's help, Goolsbay and his Church team were able to resuscitate Destiny and set it on a path towards growth.
In the long-term, that growth will include "finishing off our campus, including facilities from youngest to oldest members," said Goolsbay. So far, Destiny has completed 40,000 square feet of renovations and has about another 30,000 to go.
Oklahoma Wesleyan University had a hand in Destiny's rebirth through Reverand Goolsbay's education. Originally holding an elementary physical education degree, Goolsbay later earned a BSBA (Bachelor of Science in Business Administration), attended Bible school, and is now studying for a MBA (Masters of Business Administration) at Oklahoma Wesleyan.
Goolsbay related the importance of "having assistance to grow inside of a belief system that matches mine…compelling faculty…and a thorough course curriculum" as benefits to his time at OKWU.
For more information about Destiny Church in Broken Arrow, Oklahoma, visit http://www.destinychurch.com. Read the full version of the Tulsa Urban Weekly Top 100 List at http://www.urbantulsa.com.
Oklahoma Wesleyan University is a recognized educational leader in the state of Oklahoma and beyond. OKWU has received national recognition from U.S. News and World Report, Forbes.com, and CBSNews MoneyWatch both for its excellent academic reputation as well as its missional integrity. The university is a four-year, Christian university of the liberal arts and sciences that is accredited by the North Central Association. OKWU also receives professional accreditation from the National Council for Accreditation of Teacher Education (NCATE), the Commission on Collegiate Nursing Education (CCNE), and the International Assembly of Collegiate Business Education (IACBE). It is a member of the Council for Christian Colleges and Universities (CCCU) and boasts national championship athletic programs in men's and women's basketball as well as baseball. Perhaps most important, OKWU is known for its bold and clear mission which emphasizes the Primacy of Jesus Christ, the Priority of Scripture, the Pursuit of Truth and the Practice of Wisdom.