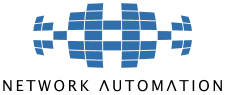 We have a strong and innovative product roadmap going forward. We are self-funded, our fiscal health is excellent, and our employees and partners are very motivated.
Los Angeles, CA (PRWEB) January 23, 2013
Award-winning IT and business process automation provider Network Automation, Inc. (NAI), today announced its record-breaking growth streak has continued, as the company posted its best quarter on record in Q4 2012 and capped off its eight consecutive year of growth since inception.
With year-over-year revenue growth of 47 percent in Q4, NAI also saw channel sales increase 32 percent over the same period last year, spurred by rapid market adoption of its flagship AutoMate code-free server and desktop automation solution. The company added 68 new customers in Q4, including well-known brands Dean & Deluca, Nestlé Waters, BMW USA Manufacturing Co. and Payless ShoeSource.
Founder Returns as CEO
The start of Q4 also marked the return of NAI founder Dustin M. Snell to the role of company CEO. In January 2011, Snell moved to the role of Chief Software Architect and CTO to be more actively engaged in product strategy and technical concept for the AutoMate products. With a product roadmap now re-energized, Snell is resuming as CEO to expand Network Automation's growth in the automation market, which is seeing rapid integration of virtual and cloud environments alongside traditional on-premise systems.
"Returning to the role of CEO once again gives me the privilege of working with the best people in the business to deliver the most innovative automation software that allows people to quickly and easily build solutions of all types, without writing code," said Snell.
"We have a strong and innovative product roadmap going forward. We are self-funded, our fiscal health is excellent, our employees and partners are very motivated, and signature customers like Starbucks, Kaiser Permanente and Whole Foods have enthusiastically embraced our technology," Snell continued. "With all of this and more to be announced soon, we are very well positioned for spectacular growth through 2013 and beyond."
Build-Your-Own-Solutions – No Coding Required
NAI's AutoMate integrates with cloud applications and infrastructure, providing seamless and efficient task building, event automation, scripting, event log monitoring and automated problem resolution to suit nearly any need, with no coding required. To highlight the wide range of customizable solutions that can be built with AutoMate, NAI has re-tuned its message with the slogan "Build [fill-in-the-blank] Solutions Without Writing Code." This refreshed strategy emphasizes the company's mission to create a powerful and versatile platform that's easy to understand and accessible, not only for IT professionals and systems architects, but also business users.
"Eliminating the need to write complicated code is empowering and liberating for both individuals and businesses. Our platform certainly doesn't replace the skill and expertise of the IT professional, but it makes them incredibly more efficient at delivering completed solutions without outsourcing or waiting for other resources in the organization," said Snell.
To get started today with a 30-day free trial of AutoMate, or get more information, visit http://www.networkautomation.com.
About Network Automation
Network Automation, Inc. is the mid-market leader in automation software that streamlines and integrates business processes without time-consuming and expensive programming. Founded in 2004 and based in Los Angeles, the company provides business process automation solutions to more than 10,000 small, mid-market and Global Fortune 1000 clients across 60 countries. The firm's AutoMate and AutoMate BPA Server platform span automation development, deployment and management with a drag-and-drop environment that substantially reduces the time and total cost of the automation lifecycle. Common uses include job scheduling, automated FTP, batch processing, automated backups, scripting, automated testing, event log monitoring, automated reporting and more. Network Automation's customers include NASA, IBM, Kaiser Permanente, Verizon, FedEx and many regional, state and federal government offices. For more information, visit http://www.networkautomation.com.