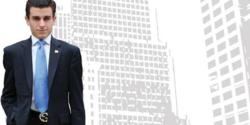 The argument by many that this will force small businesses to shoulder burdensome healthcare costs is simply not true. - Lorenzen
New York, NY (PRWEB) January 22, 2013
After President Obama was inaugurated this week for a second term, business executive Richard Lorenzen has announced that he maintains a positive outlook on small business in America during the President's second term and beyond. Citing a range of issues from small business tax reform to healthcare to increased government investment and support of entrepreneurship, Lorenzen anticipates what will be a period of strong recovery and growth for main street businesses.
On the issue of healthcare, and specifically Obamacare, Lorenzen has argued that the new reforms will give small businesses increased competitiveness on multiple fronts, the first being recruiting top talent. Lorenzen stated, "Obamacare enables entrepreneurs and small business owners to afford to offer employees a benefit (healthcare) that many could not afford to offer, giving them a huge advantage when recruiting talent." He goes on to say, "The argument by many that this will force small businesses to shoulder burdensome healthcare costs is simply not true. Obamacare finally makes healthcare affordable for small business owners. For starters, businesses with fewer than 50 employees can choose to not participate without incurring any kind of penalty or 'mandate'. And the millions of businesses who do participate will have their costs offset by tax credits. This is a huge step in helping small businesses become more competitive when attracting and hiring talent."
On taxes, Lorenzen is calling for more reforms on small business tax code. "Providing tax credits for small businesses who hire more American workers, re-visiting the deductions and incentives that are offered to new entrepreneurs and start-ups, and eliminating capital gains taxes on the most important investments that small businesses must make in order to stay alive and to continue to provide a livelihood for working Americans are all a part of the conversation we need to have on small business taxes in America. This is an investment in our entrepreneurs and it is an investment in our future."
On the bigger picture of the US economy and regulatory policy, Lorenzen sees an economy that is still on the track of a strong recovery and he believes the prospects for entrepreneurs and small business owners have never been better. "We are on the precipice of something great. America is great because of our unbridled innovation and creativity. We have the brightest minds in the world….they believe in America too, and they are here to stay." He stated that "we have an administration who understands investing in the future, especially the future of small business and innovation, and together, the private and the public sector can work together to continue to lead as a global icon of prosperity, freedom and innovation."
Richard Lorenzen, a Democrat from New York, is the CEO of Fifth Avenue Brands, a public relations and media firm specializing in advising start-up entrepreneurs and small business owners on media relations and branding. He also frequently speaks and writes about business, politics and economics, and has been seen in Forbes, Fox Business, Inc. Magazine and more.