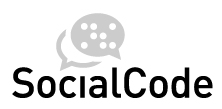 New York (PRWEB) January 23, 2013
SocialCode (http://www.socialcode.com), the leading social marketing solutions provider, today announced that Bill Masterson, formerly a Sales Director at Facebook, has been named Chief Revenue Officer to generate new growth following the company's strongest performance to date in 2012 with an 88 percent increase in yearly gross revenue.
As CRO, Masterson will continue the growth of SocialCode's social ad buying & intelligence technology platform. SocialCode provides best-in-class social marketing services and analytics across Facebook, Twitter, Linkedin and other leading social media platforms for a growing number of top digital advertisers nationwide. Masterson brings to SocialCode over 15 years of experience in sales management, team building and partner development. At Facebook, he led a top-performing sales team working with Fortune 100 brands to create custom social experiences. Previously, Masterson built and ran the sales organization at Clickable as VP of Sales and oversaw the direct sales efforts for Google's Commerce and Analytics team.
"We know that brands who take a sophisticated approach to social media have a huge advantage over their competitors." said SocialCode CEO Laura O'Shaughnessy. "Bill's deep experience with marketing technology will help us do even more to help brands use social media to move the marketing needle."
"I am thrilled to be part of SocialCode," said Masterson. "It is exciting to join a fast-growing company that is behind much of the most innovative and effective social media marketing in the industry. The last two years at Facebook have put me in a unique position to fully understand the social needs of advertisers and the custom social strategies necessary to achieve exceptional results. I hope to build on SocialCode's progress of 2012 and look forward to additional growth and success for the company and our clients."
SocialCode 2012 business highlights include:
•Stellar Customer Retention: Providing exceptional customer support, continued innovation and top industry expertise, SocialCode realized a 75 percent retention rate and obtained 39 additional top Fortune 500 advertiser clients in 2012.
•National Expansion: SocialCode expanded beyond New York and Washington, DC, opening offices in San Francisco, Seattle, Toronto and Detroit.
•Intelligence Products: SocialCode extended its intelligence offerings with Community Optics, a flagship product that mines publicly available data to create a detailed psychographic profile of a social community informing advertisers on who their fans are, what they are interested in and how they behave – invaluable information for both on and offline marketing strategy. The company also built additional ad serving, analytics and insights products to be rolled out in 2013 to complete the unified, proprietary offerings platform.
•Industry Accolades: SocialCode was one of only 12 global companies to receive the Strategic Preferred Marketing Developer badge, – the highest level of distinction offered by Facebook's Preferred Marketing Developer Program.
About SocialCode
SocialCode is a leading social marketing solutions partner dedicated to driving cross-platform social ROI. Our capabilities are rooted in the advanced research of SocialCode Labs, empowering advertisers with outstanding campaign performance and community insight. Fueled by proprietary technology, SocialCode grows qualified communities, engages those audiences and activates them as customers and brand evangelists for many top national advertisers. SocialCode is a subsidiary of The Washington Post Company.