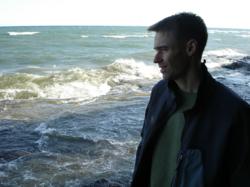 We Can Make Internet Marketing Work for You.
Clinton, IA (PRWEB) January 24, 2013
Recognized chiropractic marketing expert Doctor Mike Hamilton of Inception Chiropractic Websites recently announced the release of a new online chiropractic marketing system. The turnkey system is designed to help doctors cover every aspect of online marketing at a cost they can manage.
Doctor Hamilton and his wife built a five hundred visit per week practice in just over two years of time, and today they use their knowledge to help fellow chiropractors achieve their own personal goals. The release of the "Complete Online Marketing System" is another huge step forward in the advance of chiropractic online marketing.
When contacted at his office Doctor Hamilton said, "We're very proud of this new product. It's truly years in the making, and the best part is that we adapt our system to include all the latest features that we think will help our doctors. Our background in the chiropractic field gives us such an advantage in this work. We are able to bring all our skills to the table for each client to help them produce the best results."
Doctor Hamilton went on to say, "There is so much opportunity for local businesses today in the online market. There are ever increasing numbers of people looking online for local services, and I don't see that trend slowing down. It's important for every chiropractor to grab a piece of that traffic before they are left too far behind."
He also commented, "Most chiropractors today are too busy with their practice to spend two or three hours each week working on their online platforms. They just don't have the time to update their website, post to Twitter, Facebook, YouTube, Google Plus, and manage their practice at the same time. Our team at Inception Chiropractic Websites understands this and we have designed our system to do the work for our clients."
Finally Doctor Hamilton said, "The internet can be an outstanding place to market your practice. There is really no other way to reach out to thousands of people in your community with information about your services at such a low cost. It can be a hands off solution to supply your practice with the majority of its new patient needs."
For more information about Doctor Hamilton or the services provided by Inception Chiropractic Websites you can visit http://www.Inception-Chiropractic-Websites.com.