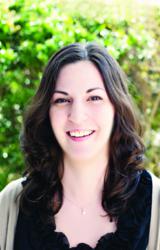 Women make 58% of online purchases... Brands need to consider women's technology and social media behavior when it comes to their marketing initiatives.
Chicago, IL (PRWEB) January 23, 2013
"Women are starting to dominate the digital world," according to Regan Mik, Senior Planner, Planning & Activation, The Pert Group. "I'll show brand marketers how to optimize their touchpoint communication strategy and get more women engaged with their brands in our workshop at the 9th Annual M2W® – The Marketing to Women Conference, April 15 - 17, 2013, Chicago Cultural Center."
"Women make 58% of online purchases," Mik added. "They are more likely than men to purchase tablets, laptops, and smartphones. They are also more engaged online than men and visit more social and community sites. Why? Not only are women interested in staying connected with their friends and family, but they are using technology to stay in touch with the world – including brands."
"Brands need to consider women's technology and social media behavior when it comes to their marketing initiatives," Mik said. "The brands who attend my workshop will be immersed in the new digital world of women and will learn how to apply it by uncovering the best ways to talk to women and which touchpoints to pursue."
About M2W®:
M2W®, part of Women Mean Business!™ Week, is the world's premier conference on marketing to women. Since its founding in 2005, the event has been attended by thousands of senior-level brand managers and marketing executives from Fortune 500 companies representing major consumer product and service categories, including financial services, healthcare, automotive, housing, pharmaceutical, F&B, electronics, travel, retail, fashion, HBA, etc.
The M2W® program features keynotes, general sessions, workshops, receptions and special events. Highlights include case studies and how-to sessions on topics such as media, creative, research, packaging, purchasing habits and point-of-sale interaction.
Sponsors for the 2013 conference include Associate Sponsors: GfK, Linkage Research, Willoughby Design, Whitaker International and Anthem!; Workshop Sponsors: The Pert Group, TRIS3CT and Insights in Marketing; and Showcase Sponsors: Female Factor, Snippies and Carolina Pad. M2W® is wholly owned, managed and produced by PME® Enterprises, LLC.
About PME® Enterprises, LLC:
PME® is a sales and marketing agency with a special emphasis on conferences, events and expositions. We offer a background including over 30 years of both trade and consumer event development and production. PME®'s specific skills include: advertising, conference, exhibit and sponsorship sales; content development and consultation for meeting programs; sales consultation; custom events and meetings, event marketing and promotion; event production and management.
For complete conference information visit: http://www.m2w.biz or call 860.724.2649 x14. M2W® is produced by PME® Enterprises LLC, 912 Silas Deane Highway, Suite 101, Wethersfield, CT 06109.