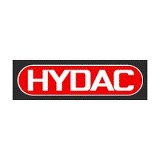 Understanding the past...
Pioneering the future
(PRWEB UK) 23 January 2013
The company was founded in 1963 as a specialist supplier of hydraulic components and is today an internationally active company group with over 7000 employees, 50 branch offices and 500 trade and service partners world-wide. The company, HYDAC stands for hydraulics, systems and fluid engineering.
HYDAC components can be found in many areas of industrial and mobile hydraulics, some worldwide applications include:

Cooling and filtration of gear boxes in wind turbines.
Hydraulic components in modern machine tools.
Suspension and cab systems agricultural machines.
Hydraulic components and control systems for excavators, tractors and mobile machinery.
Hydraulic test loading for the wings aircraft.
From small beginnings in 1963, HYDAC now manufactures and supplies through its worldwide network Hydraulic Accumulators, Fluid Filters, Process Filters, Cooling systems, Electrohydraulic Controls/Industrial Valves, Sensor systems for pressure, Encoder measurement and Solenoid technology, Cylinders, Pumps, Condition Monitoring, Complete Hydraulics Package systems of any size and much more.
In addition HYDAC has its own Systems Engineering Department who work with our customers to design and manufacture complete hydraulic systems, utilising the latest technology in 3D CAD design. Our customer's systems are further protected by worldwide approvals from the relevant certifying bodies both national and international including ATEX and Marine / Offshore.
Hydac looks forward to satisfying the demands of its customers over the next 50 years.
For full details on our applications and products please visit http://www.hydac.co.uk